The Robot Coupe J80 Ultra automatic juicer is the ultimate juicer for your commercial kitchen! Watch how easily it disassembles for fast, efficient cleaning. Start by pushing the safety arm down and lifting off the lid. The basket then can be twisted out of place and pulled up and out. Next, the bowl easily lifts off, and the flange can be removed with a slight pull. To reassemble, fit the flange onto the rim of the bowl. The ribs of the flange should be lined up with the flat panel of the bowl. Place the bowl on top of the motor unit, and turn the spout up. Lower the basket into place, holding it by its handles, and rotate it until it slips into place. When the basket is in place, line the lid up with the notches in the flange, and place it on top. Pull the safety arm up, and put the pusher into place in the lid. Finally, position the pulp container and turn the spout down. Turn the unit on by pushing the large green "on" button. Remove the pusher from the lid, and feed your fresh fruits and vegetables into the feed tube. Fresh juice will come out of the spout and into your measuring cup, while pulp will go right to the pulp container. Turn the unit off by pushing the large red "off" button. The Robot Coupe J80 Ultra automatic juicer is great for juicing apples, pears, grapefruit, grapes, carrots, celery, melons, cucumbers, tomatoes, berries, pineapples, plums, and more!
If you want a juicer that can handle anything you throw at it, you need the Robot Coupe J80 Ultra automatic juicer! This video shows how easy it is to use whether you're juicing apples and grapefruits or carrots and cucumbers.
Related Videos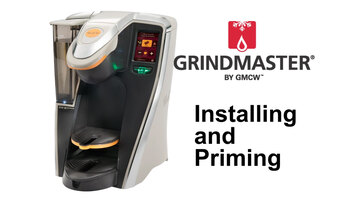 Grindmaster RealCup RC400 Coffee Brewer: Installing and Priming
In this video, you'll learn how to install and prime your Grindmaster RealCup RC400 to get it ready for service.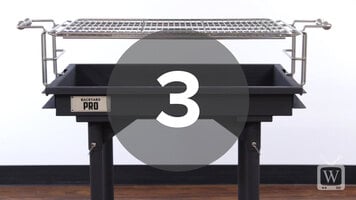 Backyard Pro Steel Charcoal Grills
Learn about the features and benefits that come along with the Backyard Pro steel charcoal grill!
Dri Mark UV Light and Detector Pen
Learn how the Dri Mark UV light counterfeit detector pen can help save your business from fake US currency.