133N. Stick-Em Rat Glue is the original glue trap. Peanut butter scented, this size is good for mice, rats and insects. More placements get better results. Remember, rodents run along walls, so always put the tray against the wall. Remember to keep out of reach of pets and children.
This Stick-em mouse glue traps are ideal for catching mice and insects that are in your restaurant or home. Be sure to place the glue traps along the wall to get the best results.
Related Videos JT Eaton Bait Block, Rodent Block, and Top Gun
Having rodent issues? Check out this video to learn about all the great rodent control product baits from JT Eaton. You'll learn the differences between the types to see which is best for your needs!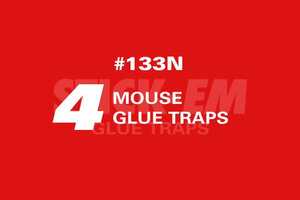 JT Eaton 133N
Learn where to best place your JT Eaton 133N glue trap for optimal results. Catch anything from mice to insects!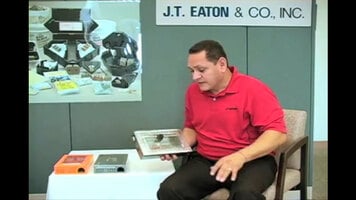 Overview of JT Eatons Repeaters 420 and 420CL
JT Eaton's line of repeaters have been designed protect you as well as to catch more mice than most of the traps out there. These repeaters don't need bait lure mice into the traps either.