Greeting and good day. Chef Kim here and I would like to share with you, one of our latest innovations, chef-tex. Chef Revival's new high performance fabric that out performs our competition where it counts most. Che-tex is a breathable poly-cotton blend that wicks moisture away from your body to keep you cool in the kitchen. Easy release stains when washing that keeps your jacket looking the way you need it to; and not to mention comfortable. Let's take a closer look at how Chef-tex works. (break for video bullet points) Chef-tex, the proof is woven in, breathable, wicks moisture, releases stains, keeps wrinkles and discoloring at bay and let's not forget comfortable. See for yourself in our many Chef Revival jackets and styles.
Breathability and a resistance to moisture are only two of the five benefits of Chef Revival's high performance Chef-Tex poly cotton material that are highlighted in this video. Check it out to learn how purchasing these chef coats could benefit you!
Related Videos Avantco ICBTM20 Countertop Induction Range
To learn about all the great features of the Avantco ICBTM20 countertop induction range, watch this video and see which model is right for your foodservice needs. See why these ranges have become so popular over the past decade!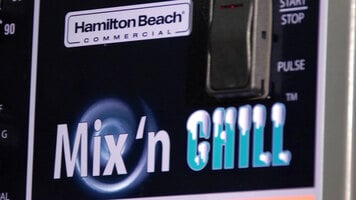 Hamilton Beach Mix 'N Chill Drink Mixer
The Hamilton Beach Mix 'N Chill drink mixer is simple to operate, creates perfect shake consistency, and is easy to clean. Watch as a 10-year-old is able to operate this high-quality unit with ease!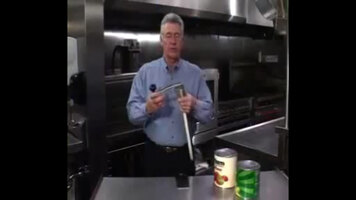 Edlund S-11 Manual Can Opener
See how easy it is to disassemble, clean, and change the gears of the Edlund S-11 manual can opener! The first all-stainless steel can opener in the industry, it is perfect for cutting through medium volume can opening chores.