Greeting and good day. Chef Kim here and I would like to share with you, one of our latest innovations, chef-tex. Chef Revival's new high performance fabric that out performs our competition where it counts most. Che-tex is a breathable poly-cotton blend that wicks moisture away from your body to keep you cool in the kitchen. Easy release stains when washing that keeps your jacket looking the way you need it to; and not to mention comfortable. Let's take a closer look at how Chef-tex works. (break for video bullet points) Chef-tex, the proof is woven in, breathable, wicks moisture, releases stains, keeps wrinkles and discoloring at bay and let's not forget comfortable. See for yourself in our many Chef Revival jackets and styles.
Breathability and a resistance to moisture are only two of the five benefits of Chef Revival's high performance Chef-Tex poly cotton material that are highlighted in this video. Check it out to learn how purchasing these chef coats could benefit you!
Related Videos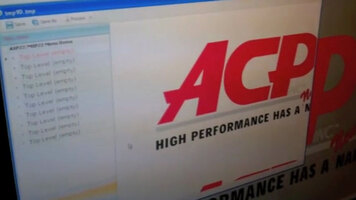 AXP-MXP22 USB Programming Software
One of the new features of the AXP22 oven is the USB port. This USB port requires you to download the USB programming software. This video will walk you through how to download, set up, and upload all of your settings from computer to oven.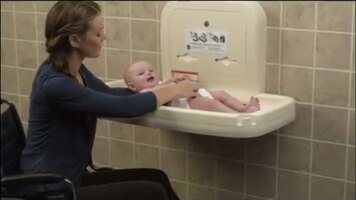 Product Features of the Koala Kare KB200 Baby Changing Table
Koala Kare's KB200 is a sturdy baby changing table for your restrooms at your restaurant or store. This table features a Microban coating, ensuring that it stays cleaner between uses. Plus, it can hold up to 200 lb. so you know your baby is safe! How to Tie a Roast
Learn the proper way to tie a roast with butcher twine to not only help your roast hold its shape, but to ensure even cooking throughout. The great thing about using butcher twine is that it won't burn in the oven or ruin the taste of your meat!