Greeting and good day. Chef Kim here and I would like to share with you, one of our latest innovations, chef-tex. Chef Revival's new high performance fabric that out performs our competition where it counts most. Che-tex is a breathable poly-cotton blend that wicks moisture away from your body to keep you cool in the kitchen. Easy release stains when washing that keeps your jacket looking the way you need it to; and not to mention comfortable. Let's take a closer look at how Chef-tex works. (break for video bullet points) Chef-tex, the proof is woven in, breathable, wicks moisture, releases stains, keeps wrinkles and discoloring at bay and let's not forget comfortable. See for yourself in our many Chef Revival jackets and styles.
Breathability and a resistance to moisture are only two of the five benefits of Chef Revival's high performance Chef-Tex poly cotton material that are highlighted in this video. Check it out to learn how purchasing these chef coats could benefit you!
Related Videos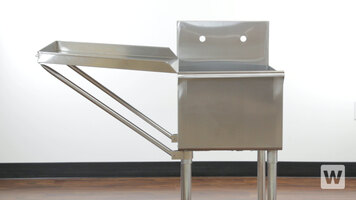 How to Install a Regency Drainboard
Learn how to quickly and easily install your Regency Drainboard! This video shows the few simple steps required to quickly get your drainboard up and running!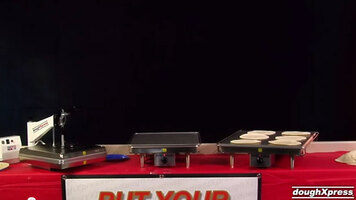 DoughXpress: TXW-2025 Tortilla Flat Grill 20in x 25in - 220V
A look at the TXW-2025 tortilla flat grill from DoughXpress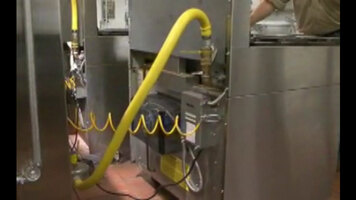 Gas Hose Installation Tips and Benefits to Using a T&S SwiveLink Connector
Learn how to properly install a new gas hose on your cooking equipment with this video. You'll also see the safety benefits to using a T&S SwiveLink swiveling gas hose connector!