Everyday your glassware is under constant attach from contaminates flying around in the air. Cambro Camrack provide a barrier between your clean glassware and the dust, dirt, bacteria, and insects trying to invade them. The Camrack system is composed of three main parts; a stack of racks that have an enclosed outer wall, an enclosed dolly that seals from the bottom, and a cover that seals from the top.
This Cambro Camrack wash and store system will protect your glassware from airborne contaminants and provide efficient, sanitary storage for all of your glasses! It includes a stack of racks with enclosed outer walls, an enclosed dolly, and a cover.
Related Videos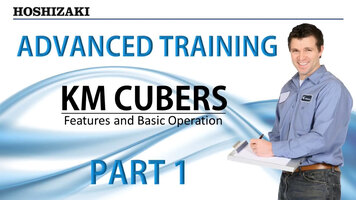 Hoshizaki KM Cubers Training: Part 1
Hoshizaki KM Cubers are designed to be efficient, sanitary, and easy to maintain. Stainless steel evaporator plates, a rebuildable pump assembly, and a small ice drop zone are just a few of the many benefits to these cubers.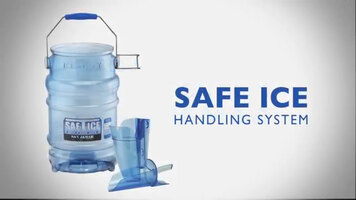 San Jamar Safe Ice Handling System
Dangerous bacteria can be spread through ice, so protect your customers as well as your reputation by ensuring safe ice handling with San Jamar's Safe Ice Handling System. Watch this short video to find out more!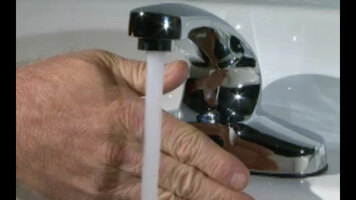 How to Install a TS Brass Hands Free Electronic Faucet
Watch this video to learn how easy it is to properly install and configure a hands free electronic faucet from T&S Brass!