Everyday your glassware is under constant attach from contaminates flying around in the air. Cambro Camrack provide a barrier between your clean glassware and the dust, dirt, bacteria, and insects trying to invade them. The Camrack system is composed of three main parts; a stack of racks that have an enclosed outer wall, an enclosed dolly that seals from the bottom, and a cover that seals from the top.
This Cambro Camrack wash and store system will protect your glassware from airborne contaminants and provide efficient, sanitary storage for all of your glasses! It includes a stack of racks with enclosed outer walls, an enclosed dolly, and a cover.
Related Videos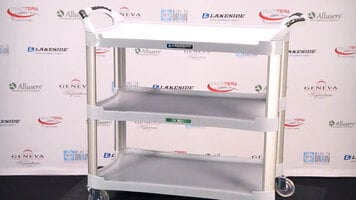 Lakeside Plastic Utility Carts
While offering the same functionality as traditional stainless steel carts, these Lakeside plastic utility carts are priced lower to meet your budget. Plus, they boast dual, raised handles and unique skate wheels for easy maneuverability!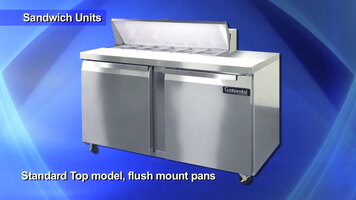 Continental Refrigeration Sandwich Prep Units
Keep premium sandwich ingredients fresh (and your customers happy) with the Continental Refrigeration sandwich prep unit! With temperature controls, flush mount pans, and front breathing circulation, Continental Refrigeration will meet your needs.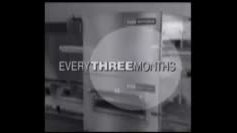 Lincoln Impinger Oven 1100 Series: Every Three Months
Maintenance instructions for every three months of use. This video offers a quick overview to help you keep your oven in great working condition!