Everyday your glassware is under constant attach from contaminates flying around in the air. Cambro Camrack provide a barrier between your clean glassware and the dust, dirt, bacteria, and insects trying to invade them. The Camrack system is composed of three main parts; a stack of racks that have an enclosed outer wall, an enclosed dolly that seals from the bottom, and a cover that seals from the top.
This Cambro Camrack wash and store system will protect your glassware from airborne contaminants and provide efficient, sanitary storage for all of your glasses! It includes a stack of racks with enclosed outer walls, an enclosed dolly, and a cover.
Related Videos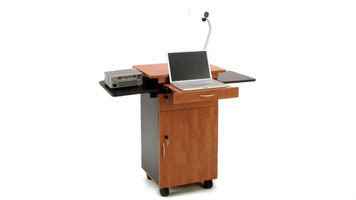 Oklahoma Sound Multimedia Cart
Built to accommodate laptops, projectors, document cameras, and more, this Oklahoma Sound multimedia cart is ideal for school or work presentations. Watch this brief video to learn more about the modern features this cart has to offer!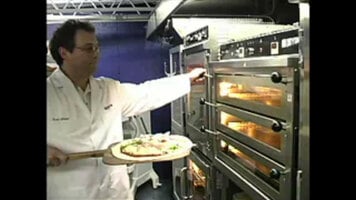 Doyon PIZ Triple Deck Pizza Oven
This Doyon pizza deck oven is exactly what you need for your pizzas, chicken wings, nachos, and more! With 3 decks, you can put multiple items in to cook at once!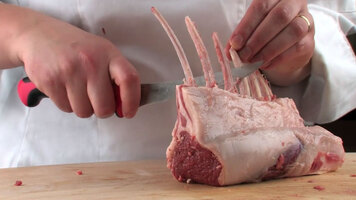 Rack Of Lamb
A Frenched rack of lamb is an elegant, easy-to-execute preparation that all seasoned cooks should be able to perform. Watch this video to learn how to properly remove the belly and rib meat from the cut.