Everyday your glassware is under constant attach from contaminates flying around in the air. Cambro Camrack provide a barrier between your clean glassware and the dust, dirt, bacteria, and insects trying to invade them. The Camrack system is composed of three main parts; a stack of racks that have an enclosed outer wall, an enclosed dolly that seals from the bottom, and a cover that seals from the top.
This Cambro Camrack wash and store system will protect your glassware from airborne contaminants and provide efficient, sanitary storage for all of your glasses! It includes a stack of racks with enclosed outer walls, an enclosed dolly, and a cover.
Related Videos How to Use a Vacu Vin Coconut Opener
In just three simple steps, you can use the Vacu Vin coconut opener to open coconut shells and get to the fresh coconut meat inside. Watch this video to find out how!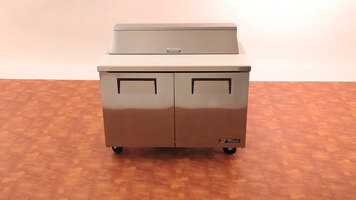 True TSSU-48-12 Refrigerator
Learn the ins and outs of True's TSSU-48-12 refrigerator!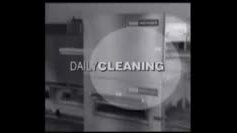 Lincoln Impinger Oven 1100 Series: Daily Cleaning
This video shows you how to clean your 1100 series Lincoln Impinger oven. Learn how to tidy up the exterior and interior of your oven to keep it looking spick-and-span!