Everyday your glassware is under constant attach from contaminates flying around in the air. Cambro Camrack provide a barrier between your clean glassware and the dust, dirt, bacteria, and insects trying to invade them. The Camrack system is composed of three main parts; a stack of racks that have an enclosed outer wall, an enclosed dolly that seals from the bottom, and a cover that seals from the top.
This Cambro Camrack wash and store system will protect your glassware from airborne contaminants and provide efficient, sanitary storage for all of your glasses! It includes a stack of racks with enclosed outer walls, an enclosed dolly, and a cover.
Related Videos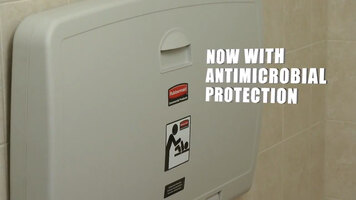 Rubbermaid Baby Changing Station
Find out why parents everywhere agree that Rubbermaid baby changing stations are an absolute must in the restrooms of your mall, department store and more!
True Sandwich and Salad Prep Refrigerator
Learn the ins and outs of True's sandwich and salad prep refrigerators! Gold Medal Popcorn Popper
This video will show you step-by-step instructions on how to operate and clean your Gold Medal popcorn popper! It also lists some valuable safety tips so you and your employees can stay safe while popping hot, delicious popcorn for your customers.