Everyday your glassware is under constant attach from contaminates flying around in the air. Cambro Camrack provide a barrier between your clean glassware and the dust, dirt, bacteria, and insects trying to invade them. The Camrack system is composed of three main parts; a stack of racks that have an enclosed outer wall, an enclosed dolly that seals from the bottom, and a cover that seals from the top.
This Cambro Camrack wash and store system will protect your glassware from airborne contaminants and provide efficient, sanitary storage for all of your glasses! It includes a stack of racks with enclosed outer walls, an enclosed dolly, and a cover.
Related Videos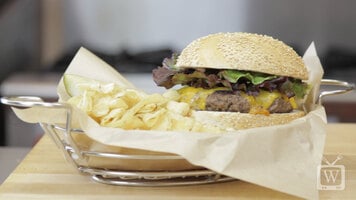 How to Use an Avantco Meat Grinder
Learn how the best ways to use and maintain your Avantco meat grinder!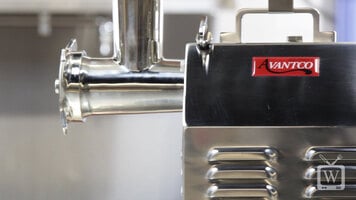 Avantco MG Series Meat Grinders
Check out this video to learn more about the Avantco meat grinder series and how they work. These meat grinders are designed for high performance and are easy to transport! They're great for any restaurant or deli. Noble Gloves - Introduction
In this video, we give you an introduction to the Noble Gloves collection. With guaranteed quality and incredibly low prices, Noble Gloves is sure to have a selection of styles and sizes to fit the needs of your company.