(Transcript Unavailable)
The Panasonic Sonic Steamer is the only connectionless steamer powered by microwave technology that can accommodate two 4" deep hotel pans with covers, making it a great and easy way to cook vegetables, seafood, and more at your restaurant!
Related Videos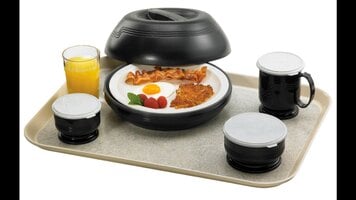 Cambro Non Skid Serving Tray
This video demonstrates all of the amazing benefits of the non-skid Camtrays and how it can save tons of trash every year with substantial cost savings!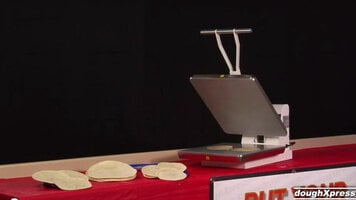 DoughXpress: TXM-20 Manual Tortilla Press 16in x 20in - 220V
a look at the TXM-20 manual tortilla press from DoughXpress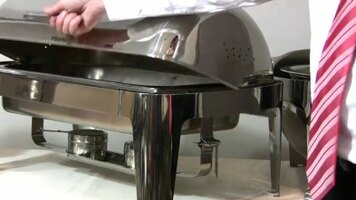 Supreme Chafer
With their extra heavy construction, large size, and simple and elegant styling, these supreme chafers will really make a statement! Featuring a lid that rotates up to 180 degrees, these chafers are perfect for both dual and single-sided service.