Expand your menu and boost your profit margin with the cambro versa food bar! The versa food bar is designed to help restaurants provide extensive and flexible menu options. With versatility built in, the versa food bar can accommodate frequent menu changes and merchandising requirements. The tray rails and sneeze guards lift up and knock down for food transport and storage. This stylish and completely portable food bar is fully compliant with 2011 NSF sneeze guard requirements. Using full size or fractional pans, cold pans, salad bowl holders and crocs, your menu can change quickly and easily. The food bar can be used with ice or without ice with the buffet cam chiller. The duel sided buffet cam chiller extends cold temperatures safe holding time for hours! The food bar is a part of the Versa food service system; the system also includes the versa work table and the versa cart. These components can easily be connected with straight or corner connectors to create a professional, uniform look. The multipurpose work table can be used as a prep table or the ideal place for holding cold beverages indoors or outdoors. The versa cart can be used as a mobile cashier stand, merchandising station, or equipment stand. The cambro versa food bar delivers satisfaction.
Expand your menu and boost your profit margin with the Cambro Versa Food Bar! See how the NSF listed Cambro Versa food bar's professional appearance and tremendous versatility make it great for flexible menus requiring frequent change.
Related Videos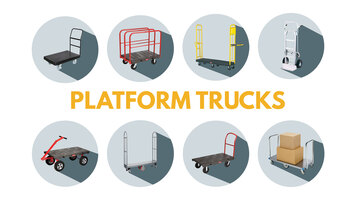 Platform Trucks
Easily transport supplies in your venue with our vast selection of durable platform trucks! They decrease unwanted employee exertion and promote fast, efficient receiving areas and loading docks.
Mercer Herb Shears
If you are chopping and mincing leafy fresh herbs, these Mercer herb shears are a must-have! These herb scissors make quick work of fresh herbs and even come with a safety cover that doubles as a convenient cleaning tool.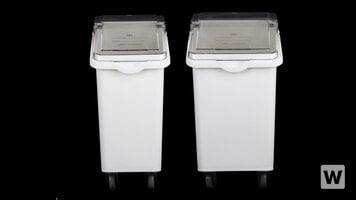 Continental Mobile Ingredient Bins
Check out this video for information on Continental Mobile Storage Bins, the most convenient way to store your frequently used ingredients!