(Transcript Unavailable)
Great for indoor or outdoor use, this Nifty Nabber Garbage Can can drag on any surface, is safer than regular trash bags, and is easy to empty!
Related Videos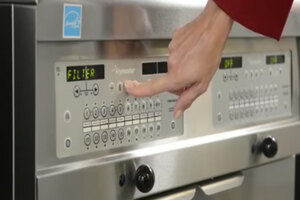 FryMaster FilterQuick Fingertip Filtration
Learn how to quickly and easily use the FryMaster FilterQuick FIngertip Filtration system!
Robot Coupe CL-55 PusherSeries-D-V2
This video demonstrates the power and versatility of the Robot Coupe CL55 pusher series D-V2! If prepared vegetable are in high demand in your kitchen and you depend on being able to make large quantities quickly, then you need this product.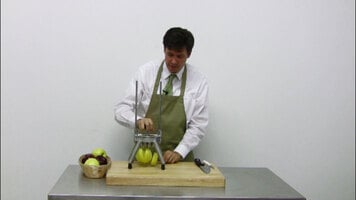 Nemco Easy Apple Corer
Forget about using a handheld apple corer! Cut and core apples cleanly and precisely on the first try, with the Nemco easy apple corer. These stay-sharp, stainless steel blades even minimize squeezing and bruising!