(Transcript Unavailable)
Great for indoor or outdoor use, this Nifty Nabber Garbage Can can drag on any surface, is safer than regular trash bags, and is easy to empty!
Related Videos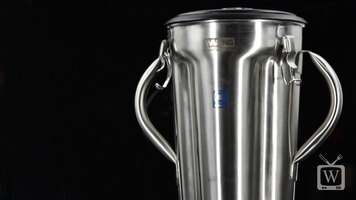 Waring CB15 Stainless Steel Top Food Blender
Learn the ins and outs of the Waring CB15 stainless steel top food blender!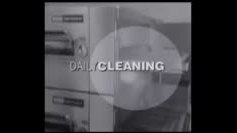 Lincoln Impinger Oven 1600 Series: Daily Cleaning
This video shows you how to clean your 1600 series Lincoln Impinger oven. Learn how to tidy up the exterior and interior of your oven to keep it looking spick-and-span!
Turbochef Tornado: Programming
In this video, Chef Steve Crellin explains how to program the Turbochef Tornado oven. Although all of its controls can seem confusing at first, once mastered, the Turbochef Tornado oven will be your best friend in the kitchen!