The Unger Nifty Nabber portable garbage can offers users a fast, convenient option for on-the-go garbage collection. Its innovative design allows the portable garbage can to collapse and unfold in seconds. The Unger Nifty Nabber portable garbage can is perfect for indoor applications with a sleek style and versatile green coloring. Use it to store garbage collection tools, or insert a 55 gallon trash bag and put the can into service. Outdoors, the Unger Nifty Nabber portable garbage can helps make fast work of mobile garbage collection thank to its durable plastic bottom that glides across grass, asphalt, gravel, or even cement. Two long handles ensure an easy grasp by staff, while a tough oxford cloth design offers protection from sharp objects. The Unger Nifty Nabber portable garbage can is safer than trash bags, easy to empty, and easy-to-clean. Bottom drainage holes make it easy to rinse out while the easy-to-close design ensures it will always be easy-to-store by all of your staff.
Great for indoor or outdoor use, this Nifty Nabber Garbage Can can drag on any surface, is safer than regular trash bags, and is easy to empty!
Related Videos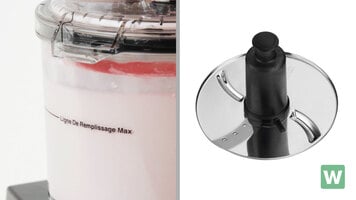 Waring WFP11S Food Processor
Looking for a small commercial food processor for a variety of applications? The Waring WFP11S food processor is great for slicing, grating, whipping, and even preparing soups and sauces. Watch this video to learn more!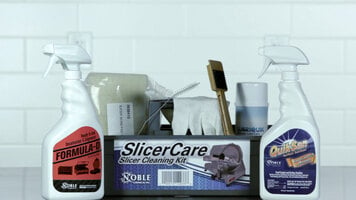 How To Clean A Slicer
Need to learn how to clean your meat slicer? Check out this video to learn about our slicer cleaning kit! See all that's included and follow Chef Matt's step-by-step instructions.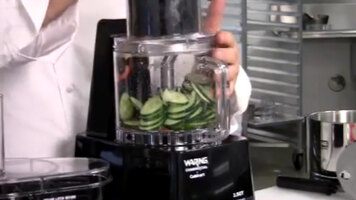 Waring FP1000 Food Processor Demonstration
From tomatoes and cucumbers to potatoes and peppers, this Waring 2 horsepower dicing food processor is perfect for your kitchen. Check out all its great features and how it's great for salad bars or mass volume processing!