With quality construction and innovative designs, Lifetime products create a variety of Lifestyle products to meet your needs and have revolutionized the folding tables and chairs industry. Seating up to 10 people comfortable, the Lifetime round 72" folding table is ideal for churches, schools or conference centers. This table exceeds the strength and durability needed for demanding commercial use. They are perfect for banquets, meetings, or your next big event. Constructed of high density polyethylene, Lifetime 72" round folding table is stain resistant, easy to clean and provides superior strength and durability. The table top is UV resistant and will not crack, peel, or chip which is perfect for indoor and outdoor use. Our heavy duty table tops feature an innovative tack-off pattern that provides extra strength and rigidity across the length of the table while maintaining a convenient lightweight design. Lifetime tables have a durable steel frame that provides a sturdy foundation for the table. The powder coating gives the table a great all weather finish. It prevents scratching, rusting, and corrosion and protects the steel frame from UV damage. Lifetime also offers matching chairs and transportation carts. If you plan to use our tables for large events, take a look around and you will see Lifetime tables and chairs everywhere: homes, churches, offices & your next group gathering. Whether it's a meeting banquet or a large public event, Lifetime tables helps you work, play, gather and celebrate the way you live.
Learn about the features of this LIfetime 72 inch round folding table and what makes it perfect for churches, schools, conferences, and banquets. It is stain resistant, durable, and easy to clean, making it perfect for any event!
Related Videos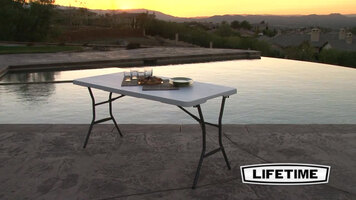 Lifetime Folding Tables
Lifetime folding tables are durable, light weight, and easy to transport. You can simply fold them in half and store them under beds, couches, or inside a closet. The tabletop is made from stain-resistant polyethylene.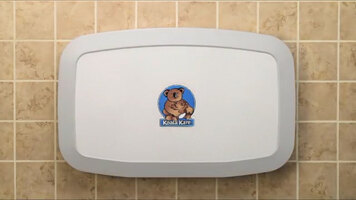 Koala Kare KB200
Bring your changing stations into the future with the Koala KB200 Baby Changing Station! Check out this video to discover the many convenient enhancements that this modern station has to offer.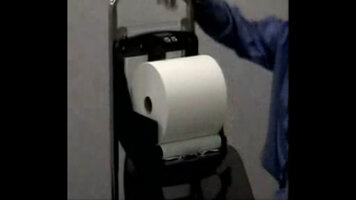 San Jamar Integra Paper Towel Dispenser
The San Jamar Integra universal paper towel dispenser is easy to load, easy to use, and has no hubs so it can dispense any core-size of paper towels!