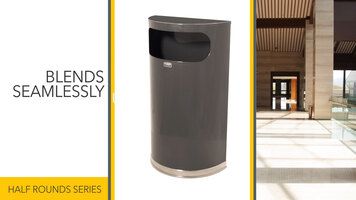 Rubbermaid Half Round Waste Receptacles
Featuring a smaller size than traditional round trash cans, the Rubbermaid Decorative Refuse Half Rounds series is ideal for establishments that need to save space. Check out this video to learn more about what this line has to offer!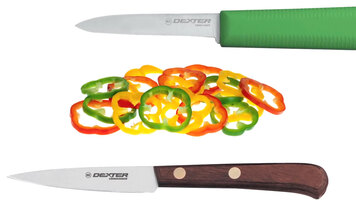 Dexter-Russell Paring Knives
Use Dexter-Russel paring knives to cut, peel, trim, slice, and garnish fruits and vegetables. With several styles to choose from, these knives are guaranteed to satisfy your cutting needs. How to Make Fudge Puppies
This demonstration from Gold Medal will show you how to make fudge puppies in minutes using your 5044 Five Waffle Dog Baker.