Hamilton Beach's high performance food blenders are incredibly versatile. They can emulsify to make condiments like mayonnaise. Add eggs, turn the blender on, and slowly add oil through the convenient lid-mounted dosing cup! Naturally, they're great at blending too. See how easy it is to make a Tapenade! Add the ingredients, press chop, and watch it come together before your eyes! Great for pesto sauce as well. You can even make sesame milk with a Hamilton Beach food blender, by grinding the ingredients to a creamy consistency. For a delicious roasted red pepper sauce, puree all the ingredients together. The puree function can also work with items like chicken noodle soup, preserving the taste for hospital or nursing home patients who have trouble swallowing. Prepare fresh, delicious hummus by chopping the ingredients in your high performance Tourant series food blender. They're great for garden-fresh salsa too. The Tourant series features a powerful 3 horsepower motor, all-metal drive couplings, and are easy to clean. Their patented jar design, large dosing cup, and ensure ease of use, whether you're chopping, blending, emulsifying, pureeing, or grinding. Other helpful features include variable speed control, one-touch chopping with adjustable speed, and a temperature gauge to prevent overheating. The jar pad sensor stops the motor when the jar is removed. The Tourant series is backed by a 2-year warranty from Hamilton Beach Commercial.
See the Hamilton Beach Tourant High Performance Food Blender in action! This unit will emulsify, blend, grind, puree, and chop its way right to the top of your must-have list! Plus, it has adjustable speeds and a powerful 3 horsepower motor.
Related Videos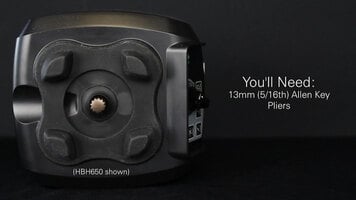 Hamilton Beach High-Performance Blenders: Replacing the Clutch Drive
Replacing the clutch/drive coupling on your high-performance blender is a snap after you watch this visual, step-by-step demonstration video!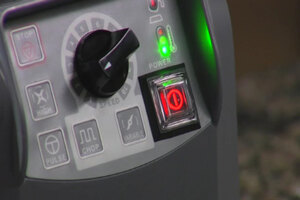 Hamilton Beach HBF600 Commercial Blender
See the Hamilton Beach HBF600 commercial blender in action! Featuring a powerful 3hp motor, this unit will chop, blend, emulsify, or grind its way onto your must-have list. Other features include a temperature gauge, adjustable speed, and dosing cup.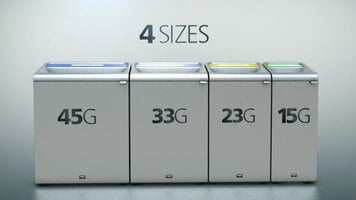 Rubbermaid Configure Series Trash Cans Overview
Looking for a solution to your recycling needs? Introducing Configure, the customizable recycling series! With 4 sizes, 4 lid styles, and up to 200 different colors, there's no doubt you'll find exactly what you need.