The Tablecradt KenKut 3 is the evolution of safety, sanitation, style and professionalism in the food service industry. Kenkut 3 is the solution to the problems associated with the cardboard cutter boxes for film and foil. It's easy to place film or foil into the Kenkut 3, and it includes an integrated slide cutter and blade storage area. This item includes an easy-to-insert slide cutter and safety blade. A slide cutter is used for plastic film and a metal safety blade is used for film or foil. Kenkut 3 works for plastic film, for foil, and has the same "footprint" as the 18 inch cardboard cutter box. Integrated handles provide safe transportation, and retainer clips adapt for all 12 and 15-inch rolls of film and foil. Additionally, key slots are included for wall mounting purposes along with non-slip silicon feet for countertop use. This item is NSF approved and available at WEBstaturantStore.com. Kenkut 3: For professionals who care about safety and sanitation. Complete information and replacement parts can be found at www.kenkut.com.
For professionals who care about safety and sanitation, the Tablecraft Kenkut 3 dispenser/cutter is a must-have! It eliminates contamination from cardboard cutter boxes and even adapts to fit different sized rolls of plastic film or foil.
Related Products

Related Videos
American Dryer Adjustable Sound and Speed
Unlike other models, American Dryer extreme air hand dryers have complete adjustability and flexibility when it comes to sound and speed. Find out how easy it is to adjust a dryer's settings to meet your establishment's individual needs!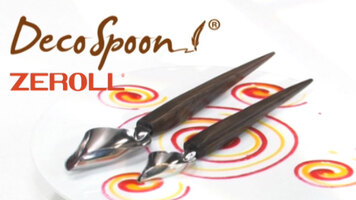 Zeroll Deco Spoon
Learn why the Zeroll Deco Spoon is the best in creating artistic, eye-catching presentations for your business's most popular dishes!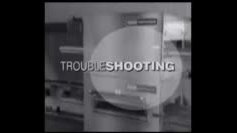 Lincoln Impinger Oven 1100 Series: Troubleshooting
Troubleshooting with the 1100 series Impinger ovens from Lincoln. This video offers an overview of diagnostic messages as well as what you can do to ascertain exactly what your oven needs done!