The Tablecradt KenKut 3 is the evolution of safety, sanitation, style and professionalism in the food service industry. Kenkut 3 is the solution to the problems associated with the cardboard cutter boxes for film and foil. It's easy to place film or foil into the Kenkut 3, and it includes an integrated slide cutter and blade storage area. This item includes an easy-to-insert slide cutter and safety blade. A slide cutter is used for plastic film and a metal safety blade is used for film or foil. Kenkut 3 works for plastic film, for foil, and has the same "footprint" as the 18 inch cardboard cutter box. Integrated handles provide safe transportation, and retainer clips adapt for all 12 and 15-inch rolls of film and foil. Additionally, key slots are included for wall mounting purposes along with non-slip silicon feet for countertop use. This item is NSF approved and available at WEBstaturantStore.com. Kenkut 3: For professionals who care about safety and sanitation. Complete information and replacement parts can be found at www.kenkut.com.
For professionals who care about safety and sanitation, the Tablecraft Kenkut 3 dispenser/cutter is a must-have! It eliminates contamination from cardboard cutter boxes and even adapts to fit different sized rolls of plastic film or foil.
Related Products

Related Videos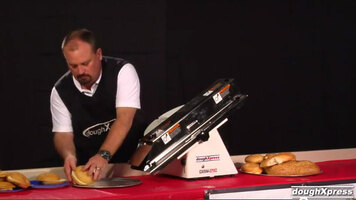 DoughXpress: DXSM-270 French Bread/Bun and Bagel Slicer
The DXSM-270 bun and bagel slicer will slice french bread, bagels, hamburger buns, hoagies, biscuits, bread sticks, and so much more! This product can slice and/or hinge products up to 6" wide by 3" thick as fast as the operator can feed it!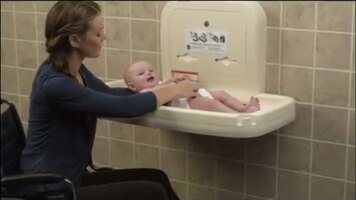 Product Features of the Koala Kare KB200 Baby Changing Table
Koala Kare's KB200 is a sturdy baby changing table for your restrooms at your restaurant or store. This table features a Microban coating, ensuring that it stays cleaner between uses. Plus, it can hold up to 200 lb. so you know your baby is safe!
Troubleshooting Faucet Leaks
A leaky faucet can increase your water bill by hundreds of dollars per year. In fact, 1 drip/second equals about 3,000 gallons/year! Luckily, most causes of leaky faucets are easy to diagnose and inexpensive to repair. Watch this video to learn how!