(Transcript Unavailable)
For professionals who care about safety and sanitation, the Tablecraft Kenkut 3 dispenser/cutter is a must-have! It eliminates contamination from cardboard cutter boxes and even adapts to fit different sized rolls of plastic film or foil.
Related Products

Related Videos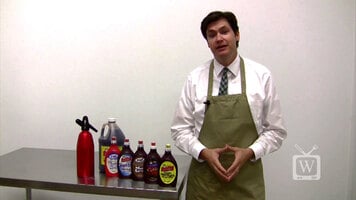 Foxs U-Bet Brooklyn Egg Cream Drink
Try making a delicious Brooklyn Egg Cream using Fox's U-Bet Syrups!
Conducting a Demonstration with the AXP-MXP22
The two most important pieces of advice to remember when you are planning to give a demonstration for the AXP-MXP22 combination oven (or any product) are: know your audience and know your equipment.
Extreme Cres Cor Dish Dolly Review
Learn about the innovative features of the Cres Cor Dish Dolly and how its durability and versatility will make storing your dishes safe and easy. Storing and transporting different types of dishware on the same dish dolly has never been easier.