Introducing the Vacu Vin pineapple slicer! Step by step instructions: 1. Remove the top of the pineapple. 2. Screw the pineapple slicer into the top of the pineapple, on the flat surface you made when you cut the top off. 3. When the slicer has reached the bottom, pull on the handle to draw the pineapple rings out with the slicer. 4. Push the black tabs on the handle to release it from the slicer shaft. 5. Slide the pineapple rings off the slicer shaft.
This easy-to-follow visual demonstration will show you how simple it is to slice all of your pineapple with the Vacu Vin Pineapple Slicer!
Products In This Video

Related Videos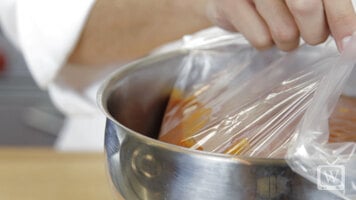 Nylon Pan Liner Overview
Nylon pan liners save you time and money in the kitchen. Plus, these liners are disposable; making for an easy clean up! Watch this video to learn more on these nylon pan liners and how they can help you out!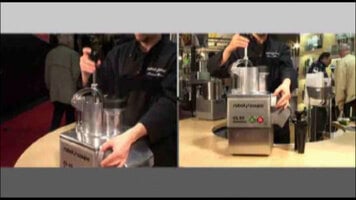 Robot Coupe CL-50-E Ultra
Robot Coupe prides itself on designing innovative, efficient products, and the CL-50-E Ultra is no exception! Check out this video for a product demonstration.
Features of Crown Verity Portable Sink Carts
The wide variety of features and options of the Crown Verity Portable Sink Carts make these sinks perfect for all kinds of indoor and outdoor food preparation. This video will show you each of these features and how they will benefit your business!