Introducing the Vacu Vin pineapple slicer! Step by step instructions: 1. Remove the top of the pineapple. 2. Screw the pineapple slicer into the top of the pineapple, on the flat surface you made when you cut the top off. 3. When the slicer has reached the bottom, pull on the handle to draw the pineapple rings out with the slicer. 4. Push the black tabs on the handle to release it from the slicer shaft. 5. Slide the pineapple rings off the slicer shaft.
This easy-to-follow visual demonstration will show you how simple it is to slice all of your pineapple with the Vacu Vin Pineapple Slicer!
Products In This Video

Related Videos Noble Gloves - Introduction
In this video, we give you an introduction to the Noble Gloves collection. With guaranteed quality and incredibly low prices, Noble Gloves is sure to have a selection of styles and sizes to fit the needs of your company.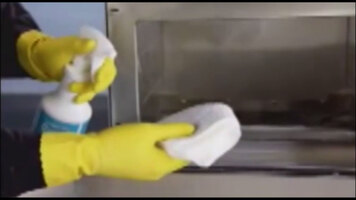 Turbochef Tornado: Daily Maintenance
If you want to keep your Turbochef Tornado oven in top-quality condition, then daily maintenance and cleaning is a must! This video gives brief, step-by-step instructions on how to clean every part of your oven.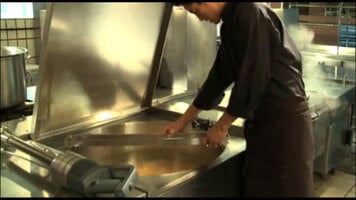 Robot Coupe MP-600-Turbo
The Robot Coupe-600-Turbo is an efficient option for your commercial kitchen! Powerful enough for many applications and gentle enough for others, this truly versatile kitchen tool will make mixing and blending that much easier.