Can you or your customers afford to risk everything on the serious problems associated with not controlling flies in your place of business? Why we are even concerned about flies? To begin with, flies are one of the filthiest insects on the planet. They spend most of their time breeding and searching for food. Flies are in constant contact with decaying material, food particles or garbage. Flies are known to carry such diseases such as e-coli, salmonella, and dysentery. Paraclipse takes the risk out of fly control. We have been producing fly traps for the commercial industry since 1993. Paraclipse products have consistently been the leaders in the industry for controlling flies in restaurants, delis, supermarkets, hospitals, and any other areas where food is being processed, prepared or consumed. Health departments throughout the United States have become more and more aware of the problems flies can cause. Therefore, they have taken harsher steps in having food processing areas avoid potential fly problems within facilities such as hospitals, restaurants and factories. The Paraclipse line of insect control products has been developed over the past 11 years with the specific purpose of helping your customers rid themselves of this terrible insect, making their place of business cleaner, healthier, and more profitable. Insect Inn Ultra decorative units have been installed in the public areas of this restaurant, and the Paraclipse terminator has been installed in the kitchen. These units have effectively eliminated the fly problem. Here is where all the flies are. The Paraclipse Terminator is designed for commercial and industrial applications. The terminator is open on both sides and has two lamps and special booster reflectors to direct the light out into the room. The terminator also utilizes our exclusive, patented auto advancing cartridge system. It also has the printed fly decoys, as well as a food scent and sex pheromone in the glue. This cartridge has the amazing ability to attract and catch over 4000 flies. A terminator cartridge has up to ten times the capacity of commercial glue boards. The unit can be hung from the ceiling with the chains and hooks provided, or sit on a countertop. Because of its portability, it is easy to pick up the terminator by the recessed handle and move it to another area. Many restaurants utilize the terminator in their kitchen areas during business hours and move it to another area after hours. The terminator also has the end-of-cartridge alarm. Replacing the cartridge is simple, safe, and sanitary. You will never have to handle a messy, unsanitary glue board again. The Paraclipse terminator is the product of choice for restaurant kitchens, food processing areas, warehouses, storage rooms, etc. Whether you need a decorative unit for use in a commercial or home application, or a heavy-duty unit that you need in the kitchen or warehouse, we have the product to fit your needs. Our patented auto advancing cartridge system gives you a product you can set and forget. The ultra and terminator cartridge lasts for 60 days, and the fly patrol cartridge lasts for 30 days. Flies are encapsulated in the end of the cartridge so you never have to handle an unsanitary glue board again. What's at stake? Whether the application is commercial or residential, Paraclipse has what you need. Factories, restaurants, and homes can now be cleaner, safer and healthier with the patented Paraclipse cartridges and one of our fine trapping systems. Install Paraclipse traps today, and stop gambling with fly control.
Stop gambling with fly control! Learn about the dangers of flies in your restaurant or kitchen as well as how the Paraclipse Terminator fly catcher can easily capture them! The innovative features on this unit will solve your worst fly problem.
Related Videos Core Bouquet Wine Glasses
Perfect for serving red wine, sangria, and other tasty beverages, this Core bouquet wine glass boasts a smooth, elegant look that's ideal for use in bars and restaurants. Check out this video to learn more!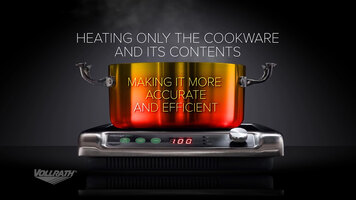 Vollrath Induction Technology
Watch this quick video to learn how Vollrath's induction technology works! An electric current creates magnetic fields that heat up the cookware, making it efficient and precise.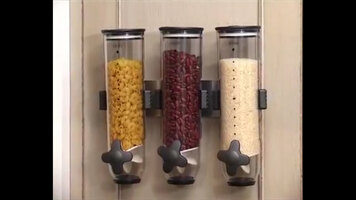 Zevro Wall Mount Dry Food Dispensers
Portion out cereals, candies, and dry ingredients with a twist of a knob. Each Zevro wall-mounted dispenser will allow you to evenly portion out any dry food in your kitchen, while keeping your counters clean and tidy!