One of the common problems that occurs with glass reach-in door cabinets is an issue with door tensioning. Sometimes in shipping, doors can lose their tension. It's important at setup to check all the doors to make sure they have proper tension. Even after they've been in place for some time, if you start getting reports of doors that are standing open or especially if you have icing on the evaporator coils, it's difficult to diagnose. It can very well be caused by something like this. If you close one of the doors of a cabinet, especially a 3 or 4 door cabinet, it will cause one of the tension doors to pop open and relieve the compressed air pressure. You can see that this door has no tension. It will not close. If it stands open long enough, it's going to pull in humid air and create coil icing. The key here is to set tension on this little device at the bottom of the hinge side of the door. You see, with a flat blade screwdriver, we can adjust tension and we want to adjust until that door starts to move and actually closes. Once you get the door to self close from that open position by, in this case turning counter-clockwise, give it about another turn and then test the setting by pulling the door open 6 inches and releasing. If the door will self close on a well-leveled cabinet from 6 inches of open, it has got sufficient tension. You don't want to over tension because that shortens the life of door tensioning rod or can cause it to break.
Ensure your Master-Bilt reach-in merchandiser doors have sufficient tension by following these easy steps!
Related Videos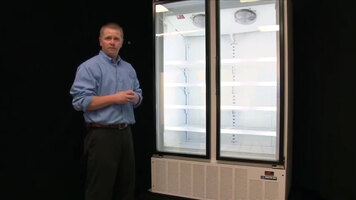 Master-Bilt Glass Door Merchandisers
Master-Bilt's line of glass door merchandisers are easy to own and operate. Check out this video for tips on how to customize the case for the needs of your particular business and how to perform regular upkeep that ensures long-lasting performance.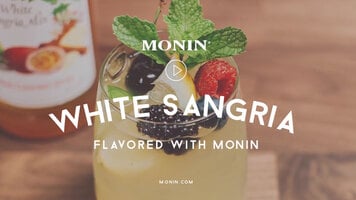 White Sangria by Monin
Easily create and serve guests a refreshing white sangria with Monin white sangria mix and these simple steps!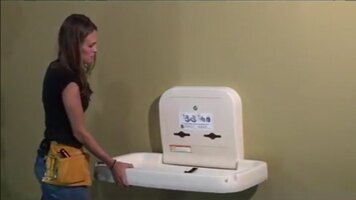 How To Install the Koala Kare KB200 Baby Changing Table
Installing the Koala Kare KB200 Baby Changing Table so that it is secure and meets ADA standards is easy. This video will give you step by step instructions on how to install your new Koala Kare KB200 in the restroom of your restaurant or store.