Make light, crispy churros in just a few minutes with this Krampouz churro maker! It is easy to use and maintain, and it features a 180 degree opening for perfect, even cooking. When you're ready to start making churros, turn the unit on, pour batter into one side, use the handles to close the two sides together, and flip it once. After just 2 minutes and 30 seconds, you'll have warm, golden-brown churros that are ready to be served.
Create unique appetizers, snacks, or desserts with this Krampouz churro maker! In just minutes, you'll have perfectly-cooked churros that can be rolled in cinnamon sugar or topped with ice cream.
Related Videos
National Public Seating Transfix Stage
Easily create a custom stage suitable for your facility with NPS's line of Transfix stages! They're available in two height options and only require one person to set up.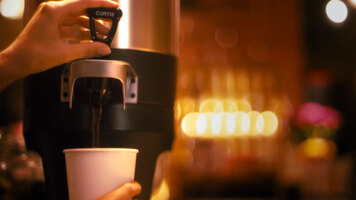 Curtis FreshTrac Thermal Coffee Server
Always be sure that your coffee is hot, rich, and fresh with the Curtis thermal coffee server! With an active LED display that signals when more coffee needs brewed and a FreshTrac system, these servers are the perfect addition to your coffee shop.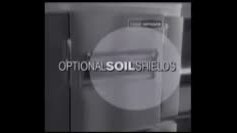 Lincoln Impinger Oven 1400 Series: Optional Soil Shields
A look at the benefits of using the optional soil shield. Soil shields will help to make cleaning your 1400 series Lincoln Impinger oven a breeze!