HI, I'm Don from InSinkErator. Today I'm going to show you a couple ways to clean the inside of your garbage disposer. Disposers don't require any maintenance, but occasionally, you can do some cleaning on it if you want, just to minimize any odors that might be happening. Sometimes a little build up of food can be up there and also in the throat of the disposer. I would just rinse this baffle off. What I also like to do is take some paper towel and just get inside right underneath the lip and just wipe off the other side. The removable baffles are also dishwasher safe. If you notice any odors coming from your disposer, you can grind a citrus fruit like lemons or oranges, it'll help to neutralize the odors, and also keep it smelling fresh. Or you can use something more solid like a fruit pit or some bones that will help bounce around and clean things even further. Some people think that grinding ice helps clean the disposer and sharpen blades. But in reality, there are no blades in a disposer, and the ice just basically melts very fast and goes right through. But by all means, you can grind ice.
There are a variety of ways to clean your disposer, and this video shows you how! You can grind citrus fruit, chicken bones, or wash the baffles.
Related Videos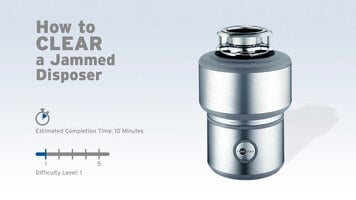 InSinkErator Garbage Disposals: How to Clear a Jam
This helpful video shows you how to clear jams from your InSinkErator garbage disposal system.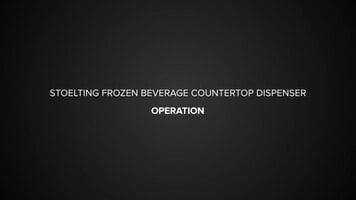 InSinkerator Disposer Operation
Check out this video to learn how to use your InSinkerator disposer! Plus, learn how it can help save you time and money while increasing efficiency.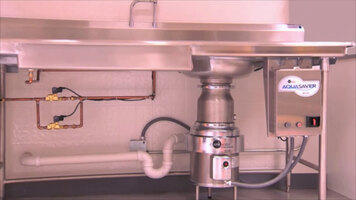 InSinkerator Disposer Installation
In this video, you will learn how to install your InSinkerator disposer properly.