(Transcript Unavailable)
Watch this video to learn how easy it is to properly install and configure a hands free electronic faucet from T&S Brass!
Related Videos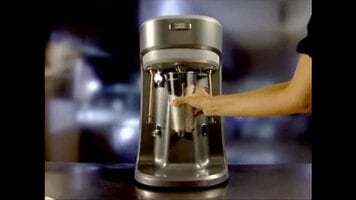 How to use the Hamilton Beach Single and Triple Spindle Drink Mixer
The Hamilton Beach single and triple spindle drink mixer is a perfect addition to anywhere where you make milkshakes or need to mix specialty drinks. Because each spindle has its own 3 speed switch, it allows for maximum service with minimum delay!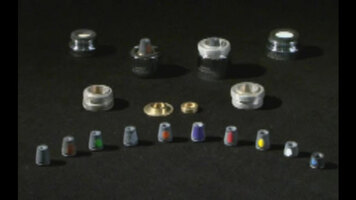 Save Water by Installing a Low Flow Pre Rinse Spray Valve
When you see two pre-rinse spray valves operating side by side like in this video, it's easy to visualize all the water you're wasting by not using a low flow model! This T&S low flow pre rinse spray valve will increase your water and cash flow.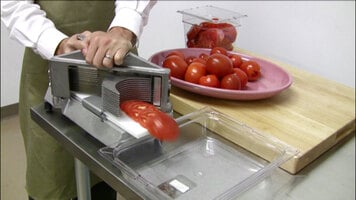 Tomato Slicer
Stop wasting precious time in the kitchen slicing tomatoes with a knife! With a Nemco Easy Slicer, you can cut all different sizes and shapes of tomatoes so whether you're serving hamburgers, subs, or salads, you get the perfect tomato every time.