San Jamar is proud to present the Klever Kutter; the first safety cutter that prevents cut injuries, and damage to products. According to the Bureau of Labor Statistics there are over 250,000 cut injuries every year, with box cutters being the #1 cause. Each incident comes with an estimated $30,000 in medical costs, lost time, and litigation. Finally there is a solution that can eliminate cut injuries. Simply put, Klever Kutter's unique design makes it virtually impossible for the user to cut themselves. Costly cutter injuries are a thing of the past. Klever Kutter also prevents costly damage to products. With traditional cutters, the exposed blade causes damage to cart and contents. The Food Marketing Institute estimates the cost of damaged product from box cutters is $6 billion every year. From foods to paper products, these costs can really add up. Not only from lost product, but from the time it takes to clean up a big mess. With Klever Kutter the smart design keeps contents protected, saving a lot of time and money. Klever Kutter is designed with integrated blades. You never have to slow down to try and adjust or replace blades. You also never have to risk serious injury by breaking off or replaced exposed blades. Klever Kutter features a patented double-blade design. This provides twice the life of any other disposable cutter, making Klever Kutter an outstanding value. Klever Kutter is versatile for use with a wide variety of materials and applications. From safely opening boxes to ingredient bags, Klever Kutter is the best solution for safe use in any operation. You've always known that great things come in small packages and Klever Kutter is no exception. Klever Kutter is the right solution for eliminating the costs and dangers of traditional cutters. Visit our special Klever Kutter website to learn more about cutting edge safety from San Jamar.
Not only does the San Jamar Klever Kutter Box Cutter prevent injuries and damage to product, but this versatile box cutter lets you work faster and safer to cut through a variety of materials!
Products In This Video

Related Videos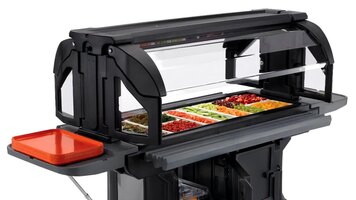 Cambro Versa Ultra Food Bar
Learn more about the many different features and benefits of the Cambro Versa Ultra food bar and the many different options you have to choose from by checking out this video!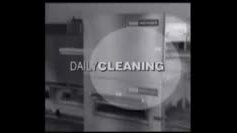 Lincoln Impinger Oven 1100 Series: Daily Cleaning
This video shows you how to clean your 1100 series Lincoln Impinger oven. Learn how to tidy up the exterior and interior of your oven to keep it looking spick-and-span!

Lettuce Cutter Blade Replacement
Follow these step-by-step instructions to safely and easily replace the blade on your Nemco Lettuce Cutter.