The future depends on green technology, on innovations that shape the way we live, the resources we consume, and the impact we make on our environment. The Xlerator Eco hand dryer sets a new standard in hand drying efficiency and sustainability. Its new, no heat technology dries hands while using only 500 watts of energy, making it one of the most energy efficient and environmentally friendly hand dryers on the planet. Xlerator Eco offers many of the features and benefits the original, patented Xlerator hand dryer, eliminating the cost, maintenance, and the cost of paper towels while reducing your facility's carbon footprint. Drawing a maximum of four and a half amps or less allows for the installation of multiple Xlerator Eco units on one circuit, significantly reducing installation costs and creating a typical return on investment in less than one year. Xlerator Eco helps facilities qualify for several LEED credits, Green Globes, and other certifications to achieve corporate and government sustainability goals. Get on the cutting edge of green restroom technology with the Xlerator Eco. XL dryer, time to throw in the towel.
Qualify for green certifications by adding an Xlerator Eco hand dryer to your restrooms! Not only are the dryers environmentally friendly, they help eliminate the cost of maintenance and paper towels.
Related Videos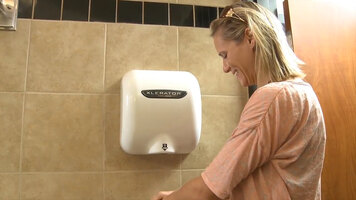 Xlerator Hand Dryer Surface Mount and Wall Guard Installation
Mount your Xlerator hand dryer and wall guard using these step-by-step instructions! Once both are in place, your guests can quickly and easily dry their hands. Your wall will even be protected from excess water, soap, and debris.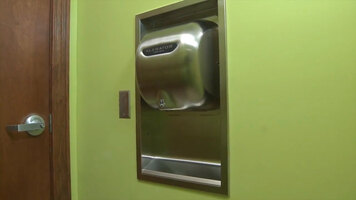 Xlerator Hand Dryer Recess Kit Installation
Properly install a recess kit for your Xlerator hand dryer with these step-by-step instructions! The recess is ADA compliant and will maximize the space in your restroom.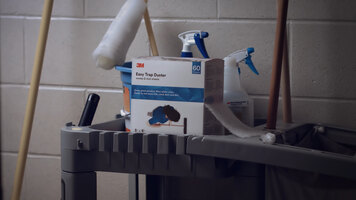 3M Easy Trap Duster
Allow your janitorial staff to clean your establishment quickly and efficiently with the 3M Easy Trap Duster! These sweep and dust sheets trap dirt and debris to make cleaning an effortless task.