Add a contemporary touch to your venue with the Prism line! Carefully crafted and designed with modernistic angles, this premium stemware is perfect for serving cocktails and wines. Each glass is authentic and captivating for an exceptional experience.
Boasting modernistic angles and sleek profiles, the Prism line will beautifully showcase any of your colorful cocktails or wines! Its authentic construction and captivating clarity will keep your customers coming back for more.
Related Videos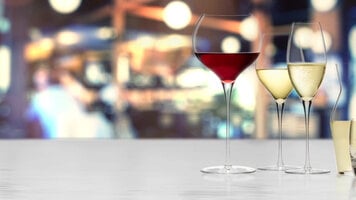 Libbey Master's Reserve
Show customers that you care about the quality of the beverages you are serving by presenting it in Libbey's Master Reserve glassware! Featuring seamless designs, extraordinary angles, and tall stems, these glasses embody elegance and poise.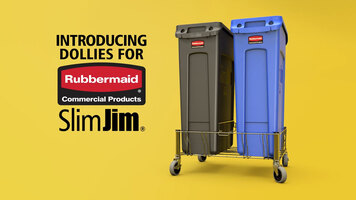 Rubbermaid Slim Jim Dollies
Need a functional way to transport your waste and recyclables? Try Rubbermaid's new Slim Jim container dolly! Built to fit either the 16 gallon or 23 gallon container, this dolly features quiet casters and a durable stainless steel construction that won't chip or rust.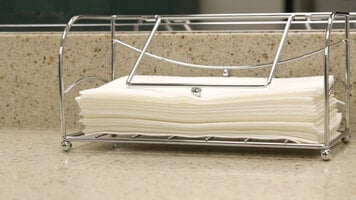 Linen-Feel Guest Towels
Reduce waste and save money by using linen-feel disposable guest towels in your restrooms. Paper towels often rip and require multiple sheets to complete the job, but with linen-feel, you'll only need one!