I expect my cleaning crew to be professional and versatile, but I also expect the same thing from my equipment. That's why I like the Aura Wide Area Vacuum. It's got a clean professional design and it's plenty versatile. It cleans wide carpeted areas with a 28" cleaning path. But it also gets into tight spaces with tools and a 20 foot retractable hose. But look at it. It's got such a modern design. And since it is so clean and professional and quiet, only 70 decibels, I've got no problem using it for daytime cleaning. My staff loves the design too. They say it's easy to use with its large wheels and its ergonomic handle. There's even a cloth caddy for storage that keep the tools at their finger tips. It does everything that you'd expect, but it's the unexpected that convinced me. Like a top mounted hoper and bag that lifts off for quick easy and clean bag changes. And a filtering system, second to none, that ensures the air stays clean. Check out the low profile design for getting under fixtures and furniture. And my personal favorite, a 75ft electrical cable not 50ft like other vacs. And it's safety yellow so it stands out. And look, the Aura folds up for easy storage. For my money, there is no better wide area vacuum on the market.
The professional and versatile design of this Pacific Aura Wide Area Vacuum make vacuuming quick and easy for any business! With convenient features such as a top mounted hopper and bag and a 75 ft., safety yellow electric cable, you can't go wrong!
Related Videos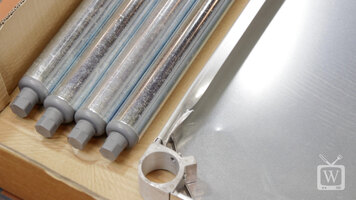 How to Assemble a Stainless Steel Equipment Stand
In this video, learn how to assemble your Regency stainless steel equipment stands! Also, how to adjust the height of the stands and how to add casters to them! Check it out!
AXP-MXP22 New Features
If you thought the AXP20 was a great oven, check out the new and improved AXP22! It has convenient features such as a crisp fluorescent display and a USB port so you can download information from your computer and upload it straight to your oven.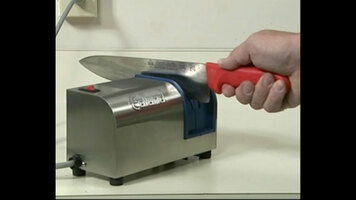 Edlund 401 Electric Knife Sharpener
Check out how the Edlund 401 electric knife sharpener recreatesa factory fresh knife edge every time! Also, hear feedback from real chefs on how the Edlund 401 electric knife sharpener improved their business.