Within the manual cooking mode, select the extras icon to reveal the additional cooking functions. Select the eco cooking icon and confirm your selection with the green check mark. When the eco cooking mode is activated, a green key line appears around the selected cooking mode. The eco cooking mode will reduce the energy consumption by 25% with minimal changes in the overall cook times the recipe requires. To deactivate the eco cooking mode, simply repeat the process.
Reduce your energy consumption by 25% by cooking with your Convotherm's eco cooking mode. It can be activated or deactivated by following these simple steps.
Related Videos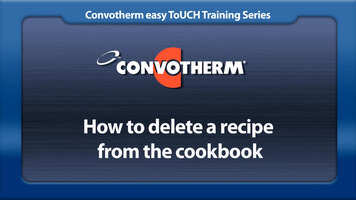 Cleveland Convotherm: Deleting a Recipe
Delete a recipe from your Convotherm cookbook by following these easy steps!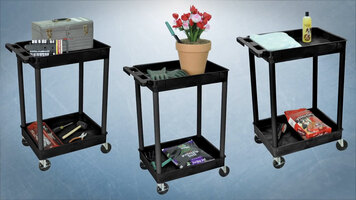 Luxor H. Wilson Tub Shelf
Watch this video to learn more about the tub shelves that Luxor H. Wilson has to offer! Each tub shelf is made in the USA and is easy to install!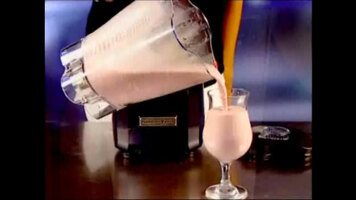 Hamilton Beach Tempest Blender Demonstration
See the power of the Hamilton Beach Tempest Blender in action! This unit's 3 horsepower motor and all metal coupling give it the muscle to power through even the most solid frozen ingredients, giving you a smooth product every time.