Load both jugs back on the trolley. ConvoRinse on the left and ConvoClean on the right. Attach the hose to the nozzle. Use a pair of pliers to attach the nozzle clip, securing the hose to the oven. Complete these steps for both canisters.
Attaching the ConvoClean and ConvoRinse hoses to the back of your oven is simple. Check out this video to see a quick demonstration!
Related Videos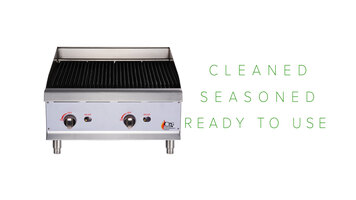 How To Season A Charbroiler
Unpacking, cleaning, and seasoning your charbroiler is easy! Follow these simple steps, and you'll be grilling up savory burgers and fish fillets in no time without the hassle of sticky grates. Diagnostic Module on the Hoover Bagged Upright Vacuum Cleaner
The Hoover Bagged Upright vacuum cleaner features a diagnostic module that flashes when the bag, filter, or brush roll need to be serviced. Watch this video to learn more about the diagnostic module.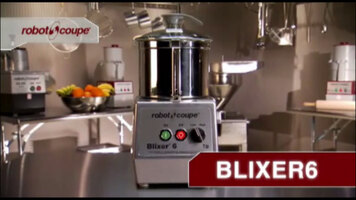 Robot Coupe Blixer 6
This video showcases just how easy it is to use the Robot Coupe Blixer 6. Whether you're pureeing meats, vegetables, or rice, this product will get the job done.