Bakers Pride offers a wide variety of charbroilers designed to meet almost every application need. Whether you have an independent restaurant or a large restaurant chain, whether you're grilling fish, chicken, steak, or hamburgers, Bakers Pride has a charbroiler that's right for you. We have such a s wide variety of products that we'd like to take a closer look at some of our most popular models and the features each of those have.

Our XX series is our most popular series. It's known for its super heavy-duty, no-frills solid construction. It features unitized construction, welded frames, and 18,000 BTU burners.

Our next most popular series, our CH series, is purchased by many chains because of its heavy-duty construction for high-volume, high-production kitchens. Both the XX series and the CH series are known for the evenness and intensity of their cooking temperatures, as well as their fast recovery.

Our CBBQ outdoor broiler features an extra-large broiling area, is super easy to clean, and offers consistent temperatures and fast recovery.

Bakers Pride also features our L, C, and F series charbroilers. Our L series is a low-profile countertop, our C series is a countertop, and our F series is a floor model. They all feature stainless steel interior and exterior and they come with a wide variety of options and accessories so that you can customize exactly to your operation's needs. In fact, they come in 42 different models and 7 sizes.

I'd like you to remember three things about Bakers Pride charbroilers: strength, durability, and superior performance.
Watch this video to learn about the extensive line of charbroilers from Bakers Pride which are designed to suit your many needs.
Related Videos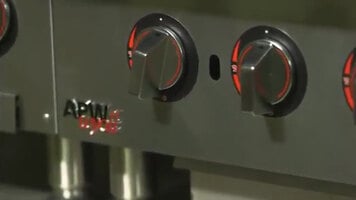 APW Wyott Champion Cookline
The three major features of APW Wyott's Champion Cookline products are power, control, and safety. Check out this video to see how this line of cooking equipment accomplishes great results with all of these points in mind.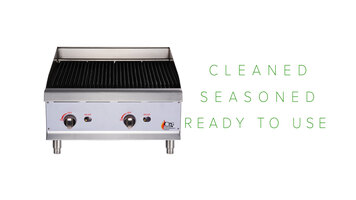 How To Season A Charbroiler
Unpacking, cleaning, and seasoning your charbroiler is easy! Follow these simple steps, and you'll be grilling up savory burgers and fish fillets in no time without the hassle of sticky grates.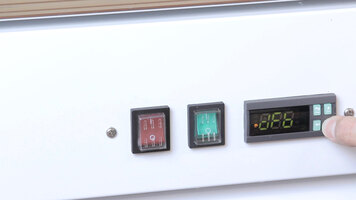 Running a Manual Defrost Cycle on an Avantco Merchandising Freezer
Running a manual defrost cycle on your GDC series freezer will keep your unit operating at its fullest potential. Watch this video to learn more!