Make perfectly-shaped waffle cones for your ice cream parlor or concession stand by following these easy steps! First, you must measure out your Carnival King waffle cone mix and add cold water. Combine 1 lb. of mix to every 8 oz. of water. Then, whisk until the batter is smooth and let it rest for 5 to 10 minutes. During this time, you can turn on and heat your waffle maker. Once the batter has rested, add a scoop to the waffle maker and press until it is softly cooked. Then, use your waffle cone forming tool to roll it into a professional-looking cone. Let it harden, add ice cream, and serve!
Learn how to make your own waffle cones with this easy step-by-step guide! Also, check out our waffle cone makers for a simple way to create delicious cones!
Related Videos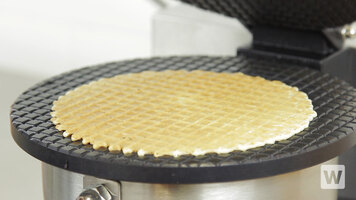 Carnival King Waffle Cone Maker
Increase profits at your ice cream shop by creating your own waffle cone with Carnival King's waffle cone maker. Thanks to the 8" diameter non-stick grids, you can produce up to 40 waffle cones per hour!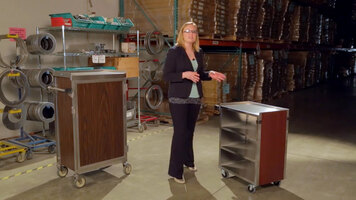 Lakeside Bussing Carts
If you need the rugged durability of stainless steel utility cart, but want a more upscale option for use in front of the house applications, look no further than Lakeside's enclosed laminate finish bussing carts!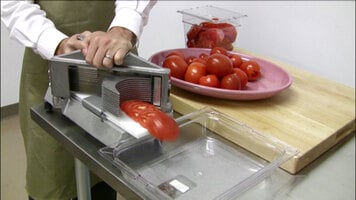 Tomato Slicer
Stop wasting precious time in the kitchen slicing tomatoes with a knife! With a Nemco Easy Slicer, you can cut all different sizes and shapes of tomatoes so whether you're serving hamburgers, subs, or salads, you get the perfect tomato every time.