The Avantco SCLM1 27 inch Megatop prep table, is the perfect addition to any kitchen that frequently makes sandwiches and salads. With a 27 inch long, and 7 inch deep cutting board, in front of a cool topping holding area that holds up to nine 1/6 size food pans, everything will always be within arms distance while you prepare your food. With an insulated hinged cover, you can rest assure that your toppings and garnishes will stay cold even during off peak hours! Directly beneath the cold topping holding area is a built in refrigerator which stores additional toppings for your salads and sandwiches. This refrigerator also comes with a coated steel shelf that comes with adjustable brackets so you can customize the height of the shelf! With automatic defrost, a built in ¼ horsepower compressor, and a digital readout thermometer, your toppings will stay within a food safe holding temperature throughout the entire work day. This prep table comes with 4 built in casters. Two of these casters lock to keep your prep table securely in place on the busiest of days. Additionally it is ETL listed and NSF compliant. Don't be fooled by the low price of this prep table either. The top, front, sides, and interior are all made of stainless steel, something you would have to pay extra for on more expensive prep tables. The Avantco SCLM1 Mega Sandwich and Salad prep table, will boost the efficiency of your workers by having all of their toppings in one convenient location. As always, if you have any questions, feel free to use our live chat button.
This Avantco SCLM1 27" Megatop Prep Table is perfect for preparing all of your sandwiches and salads! Learn about this feature-rich table and how it will provide you with the convenience and durability you need in your busy restaurant kitchen!
Related Videos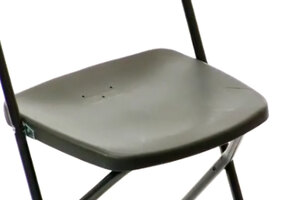 Folding Chairs
With durable steel frames and the ability for indoor or outdoor seating, these Hercules plastic folding chairs are a great option for any event. Watch this video to see all the benefits of the Hercules series plastic folding chairs!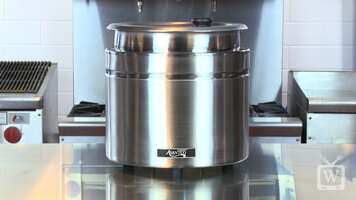 How to Use the Avantco W800 Countertop Warmer
Warm your soups and sauces to perfection with the Avantco W800 countertop soup warmer. Watch this video to learn more about operating this product, as well as product features and safety tips!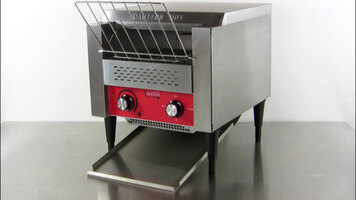 Features Of The Avantco Conveyor Toaster Oven
With its various settings and ease of use, adding this Avantco Conveyer Toaster Oven to your coffee shop or cafeteria will provide your customers with perfectly toasted bread, bagels, and buns every time!