Carnival King popcorn kits are the fast and convenient solutions to cooking theater quality popcorn for your customers. These kits come with oil, butter, and salt in pre-measured packets so you can offer a delicious and consistent product with every batch. The oil offers a clean and light flavor that won't leave residue on your equipment and the seasoned butter delivers the full rich flavor that customers love. Each kit is portioned to fit in a 4, 6, 8, 10, 12, or 14 oz. popper. And they are sold in bulk quantities so you can stock up in one easy order. Simply allow time for the kettle to heat up. Add the ingredients in the kit to the popper and produce great tasting popcorn in minutes.
Learn how to make theater quality popcorn in one swift motion by watching this video. Thanks to each kit's pre-measured portions you're able to provide consistent results and obtain happy, returning customers!
Related Videos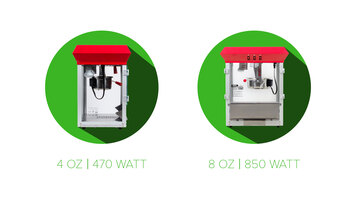 Carnival King Popcorn Poppers
Offer your customers hot, fresh popcorn with a Carnival King countertop popcorn popper! Available in 2 different sizes, these eye-catching red popcorn poppers are sure to boost impulse sales at your business.
How to Use a Carnival King Popcorn Popper
Enjoy fresh, hot popcorn with the Carnival King popcorn popper! Watch this tutorial for step-by-step user instructions.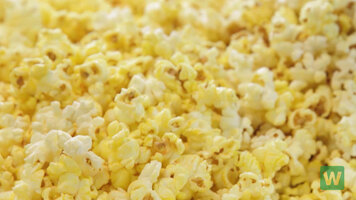 Carnival King Royalty Series Popcorn Popper
Everybody loves popcorn! This Carnival King Royalty Series popcorn popper is certain to be a hit with customers. Watch this video to learn why this phenomenal machine will be a brilliant purchase for your restaurant!