Healthcare foodservice professionals are dedicated to patient satisfaction. That dedication is evident in every meal service. A successful meal service is a well-timed and planned coordination of a hot base with hot food on a hot plate delivered in a timely manner. Cambro healthcare offers the heat retention solution with the durable, efficient, and consistent performance of a Camduction complete heat system. The high grade, durable, stainless steel Camduction charger efficiently heats 20 bases at once in independent charging slots and with the tray line running, a heated base is ready every 12 seconds. This revolutionary technology eliminates worries over spikes in voltage and eliminates the investment in backup equipment. Each Camduction base is made of solid composite material that will not chip, crack, or break. The water-tight bases provide reliable performance through years of washing and heavy use. The heating element inside the base is precisely designed to keep the heat in the middle of the base and focuses on the greatest area of plate to base contact. It also makes the base rim safe to touch by foodservice staff and patients. Test results with real-world food show that a heated Camduction base combined with properly heated plate covered with Cambro Shoreline insulated dome will hold foods at safe temperatures for 45 minutes or longer. The result of Cambro healthcare's dedication to innovative, solutions-based products for healthcare foodservice operators is the Camduction complete heat system. For more information, visit www.cambro.com.
Cambro's Camduction complete heat system gives healthcare foodservice operators the ability to safely heat up to 20 bases at a time! Using this revolutionary system, your plates will stay hot and ready to serve while remaining safe to the touch.
Products In This Video

Cambro MDSCDC9X1000 Camduction Charger - 208/240V
Related Videos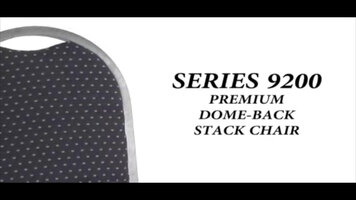 National Public Seating 9200 Series Stackable Chairs
Available in a variety of fabrics, vinyls, and finishes, National Public Seating's 9200 series chairs are built to fit your needs! They all come with a strong, tubular frame, under-seat brace, H brace, foot glides, stack bars, and bumpers.
Continental Refrigeration Back Bar Equipment
With over 2000 models of food service equipment, Continental Refrigeration is a top "solutions provider" for all businesses! From restaurants and bars to bakeries and delis, this American company can provide you with innovative appliances.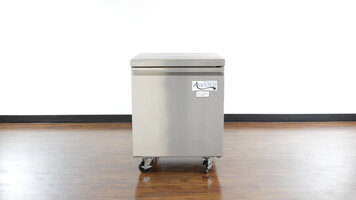 Avantco TUC27R Undercounter
To learn about the many features and benefits of the Avantco TUC27R undercounter refrigerator, check out our short video!