Made to penetrate to grease, dirt, and mineral buildup, Noble Chemical's all-purpose citrus cleaner and degreaser is the simple and convenient way to clean your kitchen's and restrooms. This heavy duty cleaner utilizes a natural and eco-friendly solvent that makes it perfect for tile, porcelain, and other hard surfaces while deodorizing with a pleasant orange scent. Upon disposal this product is biodegradable and returns to the compounds found in nature. Best of all, its special formula won't harm your walls or floors helping your business maintain a professional and spotless appearance. Thanks for watching and it you have any questions, please click on our live chat button.
Looking for a biodegradable solvent with a pleasant scent? Check out Noble Chemical's Kleen, a natural and eco-friendly solvent that is perfect for cleaning tile, porcelain, and other hard surfaces.
Related Videos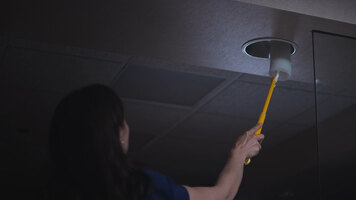 3M Easy Trap Duster Overview
Give your cleaning crew the ability to trap more dirt, debris, and sand than traditional dust mops with the 3M Easy Trap Duster sweep and dust sheets! These disposable sheets are made from 60% recycled content and can be easily disposed of once finished.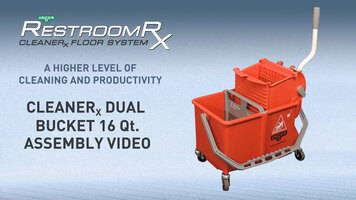 Unger Dual Bucket Assembly
The Unger dual bucket helps you work efficiently for a smarter approach to all of your cleaning and sanitation needs. Watch this instructional video to learn just how easy it is to assemble your dual bucket so you can get started right away!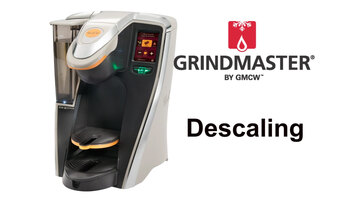 Grindmaster RealCup RC400 Coffee Brewer: Descaling
Properly descaled equipment is imperative to brewing good coffee. Learn how to descale your Grindmaster RealCup RC400 by watching this video!