Presenting another innovation from San Jamar. Wasted tissue is a costly concern with traditional dispensers. There's stub roll waste and there's inefficient dispensing. From single roll, to twin, to large roll, San Jamar offers a full line of quality dispensers that will fit any washroom. The Versa-Twin has a compact, contemporary, and space-saving design that accommodates any brand of standard or industrial bath tissue. The unique infinity roll system in our twin dispensers ensures that the first roll is completely dispensed before the second roll is accessed. This eliminates stub roll waste and reduces tissue cost. San Jamar large roll systems feature an easy to turn mange roll that limits dispensing friction. The result is a dispenser that's smoother and easier to use, even with larger, hard to dispense rolls. With a complete, versatile line of San Jamar tissue dispensers, you have a wide selection of solutions for dispensing standard or jumbo sized rolls, featuring styles that are compatible with our roll towel dispensers to give your washroom a fresh, uniform look and to minimize wasted tissue. For more information this and other smart dispensing products, visit sanjamar.com.
Reduce waste and provide a sleek, uniform look to your washroom with San Jamar tissue dispensers! From standard tissue dispensers to twin and jumbo dispensers, San Jamar offers a solution for any washroom. Check out this video to learn more.
Related Videos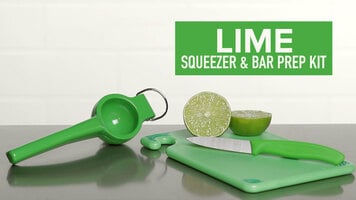 Lime Squeezer and Bar Prep Set
Squeeze fresh lime juice for your signature cocktails with the lime squeezer and bar prep kit! Equipped with a squeezer, cutting board, and paring knife, this kit is just what you need to create delicious drinks!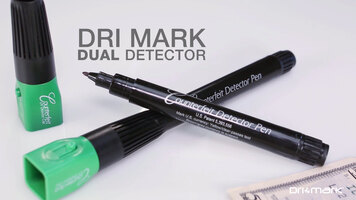 Dri Mark Dual Detector Pen
Ensure efficiency in detecting counterfeit bills with the Dri Mark Dual Detector. Learn how this handy tool can save your business from lost revenue, in this quick video.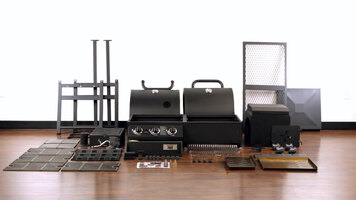 Backyard Pro Portable Outdoor Gas and Charcoal Grill / Smoker Assembly
Check out this video for assembly instructions on your Backyard Pro grill! This step-by-step guide will ensure your grill is properly, and safely, assembled for use.