Alto-Shaam. Express yourself. The CT Express Combitherm oven fits your countertop and your budget. It features a small footprint to keep your foods closer to the point of service. A top-mounted finishing element allows you to caramelize and finish dishes a la carte. In addition, this oven has the ability to sear, sous vide, braise, smoke, hot smoke, or cold smoke. It can easily fit 4 or 5 pans and can be used everywhere! Consider using this machine in your convenience store, coffee house, bar or taverns, food truck, restaurant, hotel, or cafeteria. A small footprint allows you to put it anywhere in your kitchen to save space. Thanks to a catalytic converter option, no hoods are necessary. Odors and vapors are turned into CO2 and water vapor. This machine also has a ventless hood option and is self-cleaning. It can record HACCP data and features an easy-to-read touchscreen control. You can choose custom colors to match any decor! The CT Express Combitherm Oven: Right Color. Right Size. Right Proce. Right for YOU!
If you are looking to maximize on space, speed, and convenience, look no fur than the Alto-Shaam CT Express Combitherm Oven. It can prepare foods in multiple styles with just the touch of a button!
Related Videos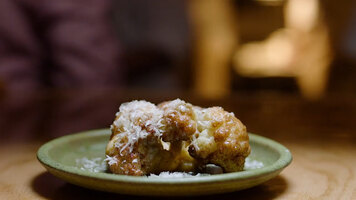 Alto-Shaam CT Express Combi Oven
Listen to Chef Justin Carlisle as he speaks about the influence the Alto-Shaam CT Express combi oven has had on the success of his Milwaukee restaurant Ardent.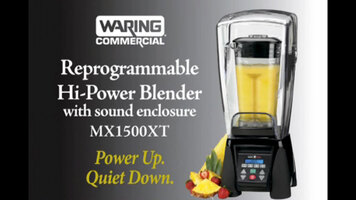 Waring MX1500 Series Blenders
Find out how easy it is to program Waring's MX1500 series of blenders, and also learn about all of the innovative features and accessories that make this one of the premier blenders in its class. Check out this video to learn more! Master-Bilt Ice Cream Hardening Cabinets
Master-Bilt's line of ice cream hardening cases are easy to own and operate. Check out this video for tips on how to customize the case for the needs of your particular business and how to perform regular upkeep that ensures long-lasting performance.