Our Regency stainless steel work tables are sent to you unassembled in order to save you money on shipping. In this video, I'll go over how to assemble your Regency work table. Your table is shipped with a tabletop, under shelf, or legs, and a bag that contains an allen wrench, and two extra set screws. The rest of the set screws are already loosely screwed into place. First, place the tabletop upside down on a surface that won't scratch it. Next, place the four legs into the tabletop gussets. If one has trouble going in, you may have to loosen the set screw. Now, tighten the set screws. Don't tighten them all the way until you add the under shelf. To add the under shelf, mark the height you desire on all four legs. In any foodservice application, you'll want the height to be at least 6" off the ground for food safety. Once marked, slide the under shelf onto the legs. Now go ahead and tighten all of the set screws. These Regency work tables come with adjustable feet, which allow you to change the height of the table up to an 1 1/2" by simply turning the foot. Flip the table over, and peel off the protective film. Now your table is assembled. For cleaning and polishing Regency tables, we recommend Noble Chemical's Excel Aerosol Cleaner. Thanks for watching, and if you have any questions, please click on our Live Chat button.
Check out this video for step-by-step instructions on how to assemble your Regency stainless steel work table! Chef Matt will walk you through the process, and you'll see how quick and easy it is!
Related Videos
Par-Way Tryson Baking Sprays
Use Bak-klene baking sprays from Par-Way Tryson to add gloss and shine to all of your breads and desserts! You'll have no mess or clean up and your products will come out perfect every time.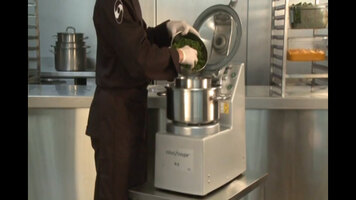 Robot Coupe R8 Vertical Food Processor
Learn to create a variety of delicious foods, sauces, and more with the Robot Coupe R8 vertical food processor!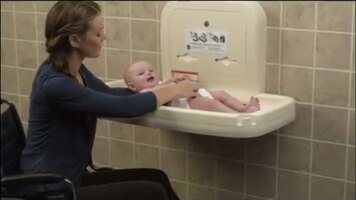 Product Features of the Koala Kare KB200 Baby Changing Table
Koala Kare's KB200 is a sturdy baby changing table for your restrooms at your restaurant or store. This table features a Microban coating, ensuring that it stays cleaner between uses. Plus, it can hold up to 200 lb. so you know your baby is safe!