Our Regency stainless steel work tables are sent to you unassembled in order to save you money on shipping. In this video, I'll go over how to assemble your Regency work table. Your table is shipped with a tabletop, under shelf, or legs, and a bag that contains an allen wrench, and two extra set screws. The rest of the set screws are already loosely screwed into place. First, place the tabletop upside down on a surface that won't scratch it. Next, place the four legs into the tabletop gussets. If one has trouble going in, you may have to loosen the set screw. Now, tighten the set screws. Don't tighten them all the way until you add the under shelf. To add the under shelf, mark the height you desire on all four legs. In any foodservice application, you'll want the height to be at least 6" off the ground for food safety. Once marked, slide the under shelf onto the legs. Now go ahead and tighten all of the set screws. These Regency work tables come with adjustable feet, which allow you to change the height of the table up to an 1 1/2" by simply turning the foot. Flip the table over, and peel off the protective film. Now your table is assembled. For cleaning and polishing Regency tables, we recommend Noble Chemical's Excel Aerosol Cleaner. Thanks for watching, and if you have any questions, please click on our Live Chat button.
Check out this video for step-by-step instructions on how to assemble your Regency stainless steel work table! Chef Matt will walk you through the process, and you'll see how quick and easy it is!
Related Videos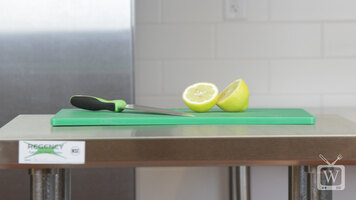 How to Assemble a Stainless Steel Work Table
Watch this video for some tips on how to assemble a stainless steel work table with an undershelf from Regency! With these step-by-step instructions, you'll have a work table set up and ready for use in no time!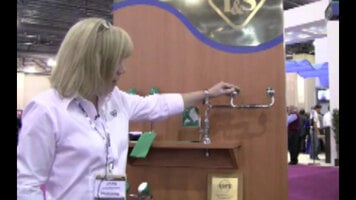 Learn about TS Eye Wash and Face Wash Stations
In this informative video, you'll learn about several different styles of eye wash stations that we carry from T&S Brass. Keep your employees safe by installing the right emergency eye wash station for your business! Features of the Avantco C10 Coffee Brewer
See how easy it is to brew consistently rich coffee every time with this coffee brewer from Avantco. The affordability and various other features of this brewer make it perfect for any diner, coffee shop, or break room. It's even ETL and UL listed!