Another question we get sometimes is whether or not you can use different sized pans in these chafers. And the answer is yes, you can half size and 1/3 size pans. Now, the unit comes with a full sized 2 1/2" deep pan, which I'll remove, but as long as you're using 2 1/2" deep pans, you don't want them any deeper than that or else you'll be into the water in the water pan. But you can see those half size pans fit in there just right, and if you take this off, we can see that you can put the 1/3 size pans in there as well. Besides being able to purchase different sized food pans from us, you can also purchase different types of fuel. We have the wet fuel, the gel fuel, and we even have environmentally friendly fuel. We also have these microfiber cleaning cloths; these are the perfect thing for polishing the chafer, sometimes they do so well you don't even need a chemical polish. And we also have these long tip, refillable lighters available as well. Well thank you for watching, and if you have any questions, please feel free to use our live chat button.
Accessorize your Choice chafer with our full, 1/2, and 1/3 size food pans! Also check out our 3 types of chafer fuel, convenient microfiber cleaning cloths, and even our refillable long tip lighters.
Related Videos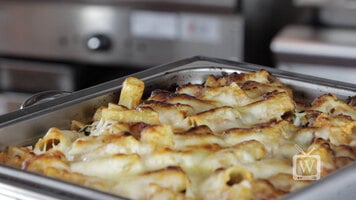 Chafer Fuel Handling Tips
Check out this video to learn some vital tips about handling chafers and chafer fuel!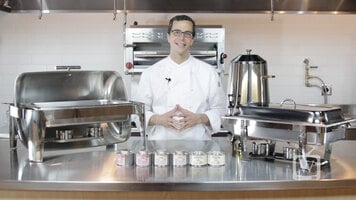 Choice Chafer Fuel
In this video, Corporate Chef Matt Schuler explains the best options to suit your needs when it comes to chafer fuel. From gel fuel or wick fuel, or fuel that burns up to 6 hours, Choice Chafer fuel has just what you need for every occasion!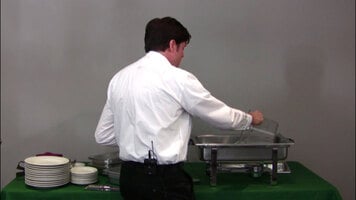 How To Use A Chafer
Watch as Steve demonstrates the proper way to use your chafer, from how much water you will need to when you should light the fuel. And remember, a chafer is only for keeping food warm, not for cooking it!