Fried foods are profitable foods, and Avantco floor fryers are great additions to any restaurant. They're high quality and high performance fryers at a low price. These tube style fryers feature fast recovery times so you can keep up during your busiest hours. The stainless steel VAT construction and stainless steel front will stand up to the most demanding environments. Avantco offers three different floor fryers. The FF400, which holds 50 pounds. The FF518, which holds 70-100 pounds. And the FF300, which holds 40 pounds. The 40 pound fryer has 3 tubes that generate 90,000 BTUs, whereas the 50 pound fryer has 4 tubes and puts out 120,000 BTUs. If that is still not enough, the 70-100 pound fryer has 5 tubes that produce up to 150,000 BTUs! Because these tube are fully submerged in the oil, they are more efficient and have a faster recovery than open VAT fryers. Tube fryers, like these Avantco units, have a large cold zone. So they are also great for heavily breaded foods like chicken and fish. This type of fryer is also ideal for when frequent filtrating is not possible, because tube fryers can contain more sediment. In addition, these fryers are equipped with Invensys thermostat controls which gives you precise temperature control. Each fryer comes with 2 nickel chrome wire mesh baskets with plastic coated handles. A 1 ¼ ball type full port drain is located in the front of the unit and quickly drains the oil during filtration or removal. These fryers have more options that are available like; casters, gas hoses, fryer covers, splash guards, and connector strips. When purchasing a fryer we highly recommend buying a quick disconnect hose to make hooking up the fryer even easier. Keeping your fryer clean is extremely important. To do that, we recommend using Tempest Deep Fat Fryer Cleaner to keep your Avantco floor fryer spotless and to help prolong the life of your oil. These units are both CSA Sanitation listed and are backed by a 1 year parts and manufacturer's warranty. Thanks for watching, and if you have any questions, please use our live chat button!
Learn about the features and benefits an Avantco floor fryer brings to your business!
Related Videos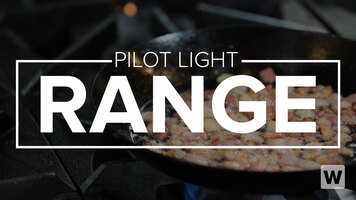 How to Light a Pilot Light
If your range, oven, or fryer aren't lighting properly, check out our step-by-step guide on How to Light a Pilot Light.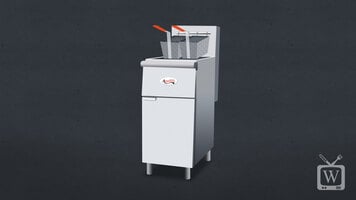 How to Boil-Out a Deep Fryer
Watch this video to learn how to perform a boil-out to keep your fryer clean! Complete the procedure frequently to save your business valuable time and money.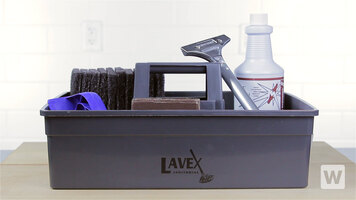 How to Use the Griddle Gear Cleaning Kit
Everything you need to clean and sanitize your griddle can be found in this handy griddle gear cleaning kit. Watch this guide for a simple, step by step tutorial on how to effectively use your kit to maximize your griddle performance!