To start a flavored latte, pump 1.5 oz. of syrup into a cup - that's 6 pumps. Grind espresso beans and dose into your porter filter. Pull 2 shots of espresso and steamed milk - do this at the same time, if possible. Pour espresso into the cup of syrup, then add the steamed milk. Garnish with whipped cream, cinnamon, or whatever you'd like, and serve.
Watch this video and learn how to start making profitable flavored lattes for your business! Prepared using DaVinci Gourmet flavoring syrup, this video will take you through each step of the latte-making process.
Related Videos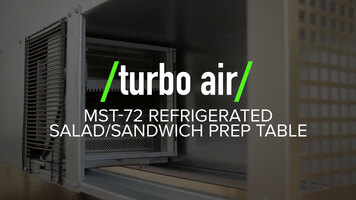 Turbo Air MST-72 Refrigerated Salad/Sandwich Prep Table
Learn about the features and functions of the Turbo Air MST-72 Refrigerated Salad and Sandwich Prep Table by watching this informative video!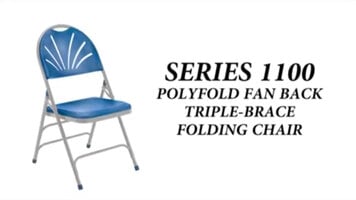 National Public Seating 1100 Series Folding Chair
Available in four best-selling colors, National Public Seating's 1100 series folding chairs are perfect for institutional functions and catered events! The chairs support up to 480 lbs. and are even stackable for easy, convenient use.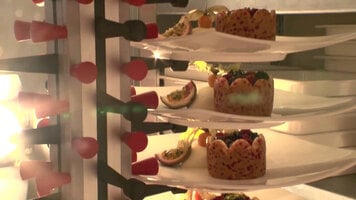 Plate-Mate Carts
Have a space problem in your kitchen? Plate-Mate has the solution. Keep your kitchen organized and clutter free with these convenient plate carts!