To start a flavored latte, pump 1.5 oz. of syrup into a cup - that's 6 pumps. Grind espresso beans and dose into your porter filter. Pull 2 shots of espresso and steamed milk - do this at the same time, if possible. Pour espresso into the cup of syrup, then add the steamed milk. Garnish with whipped cream, cinnamon, or whatever you'd like, and serve.
Watch this video and learn how to start making profitable flavored lattes for your business! Prepared using DaVinci Gourmet flavoring syrup, this video will take you through each step of the latte-making process.
Related Videos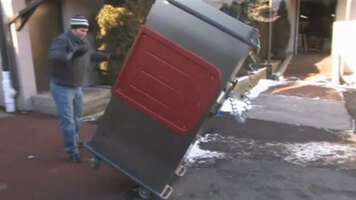 Metro C5 T Series w/ Transport Armour Durability Test
Metro uses some of the most unique testing methods in the industry to test the durability of their T Series with Transport Armour. If this unit can survive the tests in this video, then you know it can stand up to abuse in your commercial kitchen. Turbochef C3: Daily Maintenance
If you want to keep your Turbochef C3 oven in top-quality condition, then daily maintenance and cleaning is a must! This video gives brief, step-by-step instructions on how to clean every part of your oven.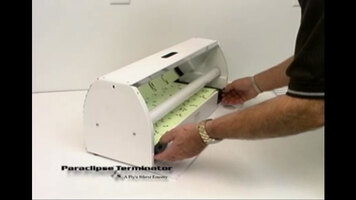 Paraclipse Terminator Fly Catcher Review
Stop gambling with fly control! Learn about the dangers of flies in your restaurant or kitchen as well as how the Paraclipse Terminator fly catcher can easily capture them! The innovative features on this unit will solve your worst fly problem.