To start a flavored latte, pump 1.5 oz. of syrup into a cup - that's 6 pumps. Grind espresso beans and dose into your porter filter. Pull 2 shots of espresso and steamed milk - do this at the same time, if possible. Pour espresso into the cup of syrup, then add the steamed milk. Garnish with whipped cream, cinnamon, or whatever you'd like, and serve.
Watch this video and learn how to start making profitable flavored lattes for your business! Prepared using DaVinci Gourmet flavoring syrup, this video will take you through each step of the latte-making process.
Related Videos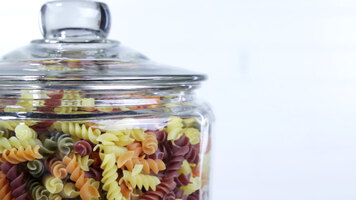 Core 1 Gallon Glass Jar With Glass Lid
Create an endless number of exciting displays with these Core 1 gallon glass jars! The jars are lead free for safe food handling, so whether you put candy, coffee beans, or baked goods inside, they will surely catch the eyes of your customers!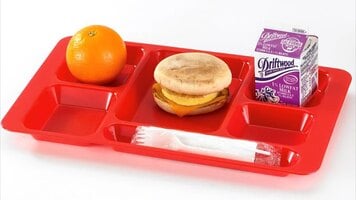 Cambro 2x2 Compartment Trays
Check out this video to learn all about the power of two, with Cambro's 2x2 compartment trays--a particularly excellent choice for school cafeterias!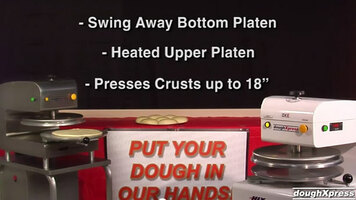 DoughXpress: DXE Electromechanical Automatic Pizza Dough Press
The DXE commercial semi-automatic pizza dough press is perfect for high production volumes! See how this product offers a fast, safe, simple, mess-free solution to hand tossing or sheeting your pizza dough.