You think you get abused on the job? You have no idea! New Super Erectra Pro! Takes the abuse! Easy to clean.
The Metro Super Erecta Pro shelving unit is made to take a beating! Check out our long line of ultra durable, easy-to-clean Metro Super Erecta shelves.
Related Videos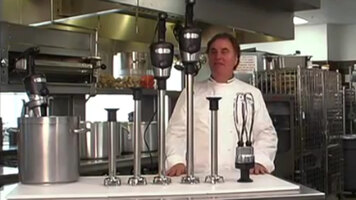 Waring Big Stix Immersion Blenders Demonstration
The Waring Big Stix immersion blenders take blending to the next level! Check out this video to hear about the power and speed of these blenders. Make bulk sauces or 50 pounds of mashed potatoes in less than two minutes. Learn more now! Avantco IC1800 Countertop Induction Range
To learn about all the great features of the Avantco IC1800 countertop induction range, watch this video and see which model is right for your foodservice needs. See why these ranges have become so popular over the past decade!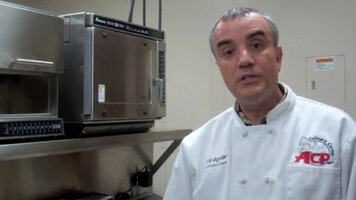 OnCue Introduction
The OnCue microwave oven packs 2400W of pure microwave power! It also features a door that slides up and down, a unique jigsaw design, and an easy-to-clean surface, that will allow you to maximize space and efficiency in your kitchen.