If you're looking for an inexpensive way to boost impulse sales, a countertop popcorn popper is perfect for your business! Our Carnival King poppers are great for state fairs, stadiums, and fundraising events. We carry two models: a 16" tall, 4 oz. machine with 470 watts of power, and a 24" tall, 8 oz. machine with 850 watts of power. A Carnival King popper only takes 3 to 4 minutes to pre-heat, making these countertop machines great for high volume crowds! Plus, their low-noise motor won't disrupt employees and customers at your convenience store or snack stand. Each countertop popper has a stainless steel frame and kettle that makes it durable enough for commercial applications. A red powder coated top helps you catch the attention of customers. The frame and top are polished for a more eye catching display at your popcorn stand. Thanks to each popper's plastic windows, customers can get a crystal clear view of your freshly popped kernels. Both the 4 oz. and 8 oz. unit come with an aluminum scoop to dish out hearty servings to customers. A small plastic scoop is also included for hard to reach kernels. These popping machines have a handy sliding tray to pick up any loose kernels, making it easy to keep your machine clean even during busy hours. It only takes a few steps to make a large batch of buttery popcorn. First, hang the pot on the popper so that its roller bar is on the door side of the machine. Next, plug the power cord into a grounded outlet. Turn the light and heater to the ON setting before adding butter or oil to the pot. Remember to always use oil when popping kernels. You never want to operate a dry pot. Allow the kettle to preheat for 3-4 minutes, or until you see steam exiting the pot. Once the kettle pot has heated, open its lid and add kernels. Use the measuring cup included with your popper, which is equal to one scoop per batch. Then, close the lid. It'll be hot, so use caution. If you're using the 8 oz. popper, turn on the stirrer switch. This step is not necessary for the 4 oz. model. Close the popper's main doors, and within two to three minutes your kernels will start popping. Once popping has finished, turn the stirrer and heater off. Turn the roller bar to completely empty kettle's contents. At this point, only the spot light warmer should be switched to ON. This keeps your popcorn warm and dry until it's served. This light also illuminates the popcorn to make it more tempting to customers! For an even more eye catching display, check out the Carnival King carts designed to hold these countertop poppers. Their old fashioned, wheeled design is a great way to increase the appeal of your popcorn products! Be sure to check out our great selection of disposable popcorn supplies, including Carnival King popcorn bags and Choice popcorn cups and buckets. These tubs are made from grease resistant paper to handle your most buttery popcorn! To take the guesswork out of measuring popcorn kernels, butter, and oil, browse our variety of popcorn kits. These pre-measured packets contain just the right balance of ingredients to make consistent, delicious popcorn every time. When it comes time to clean your popcorn maker, Carnival King Kettle Kleen removes grease and oil build up without damaging the metal frame of your machine. If you have any questions, please feel free to click on our live chat button!
Boost impulse sales with freshly-popped popcorn made from Carnival King countertop popcorn poppers! Watch this video to learn more about operating these durable poppers that are great for high volume crowds.
Related Videos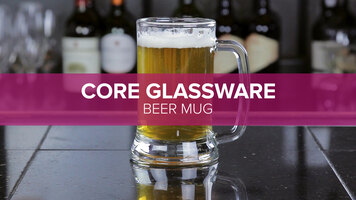 Core Beer Mug
With crystal clear glass and a classic shape, this Core 16 oz. beer mug will help set the mood at your restaurant or bar. Both sturdy and stylish, customers will love any beverage you fill to the rim.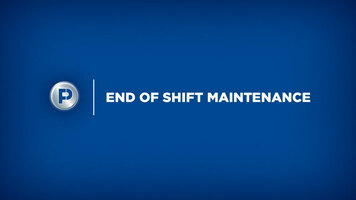 Pacific S-20 Auto Scrubber Maintenance
Proper maintenance is key to getting the most out of your Pacific S-20 auto scrubber, and this video will show you just what you need to do to extend the unit's longevity while improving its performance!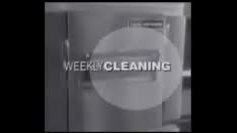 Lincoln Impinger Oven 1400 Series: Weekly Cleaning
The weekly cleaning procedure for 1400 series Impinger ovens from Lincoln is reviewed. Follow these guidelines to keep the exterior and interior clean.