Aluminum is great for baking. It heats up quickly; it heats up evenly. But it is soft. It is a soft material, so it dents easily and damages easily. Steel is very rugged and very durable, but it's terrible for baking. It heats up slowly and then spikes, and it heats very unevenly. So by making products out of aluminized steel, you get the best of both worlds. You get the durability of the steel, and you get the quick heat and even heat of aluminum. So that's why we make the baking pans and why the commercial market demands baking pans made out of aluminized steel. So what glaze is, we put it on our baking pans. Glaze is a release agent; it is not a non-stick coating. So let me just spell that right now: it is not a non-stick coating. We'll talk about non-stick coatings in a moment. Glaze helps the product release. By putting glaze on a pan, it allows your customer to cut down on the amount of spray they have to use or the amount of oil that they have to use to get their product to de-pan. So it just helps with release; it doesn't eliminate the need for a little spray, it just allows them to cut down on it. When the glaze wears out, and glaze usually lasts about 500 bakes under normal circumstances, it's about 500 bakes before it wears down, the pans then can be re-glazed, or, if the customer doesn't want to go down that road, they're just going to have to start using more spray or more oil to get the release. This Care and Handling Guide is included in every box that we ship to every customer. And on it, it talks about how to properly care for the silicone glaze; how to care for it as far as washing. If you are going to wash it, and we tell people that they don't need to wash the pans. Bakeries don't usually wash their pans. They will spot wash as needed but then make sure that they put them back into a warm oven to dry. Three main dimensions we look at for measuring pans are the top interior dimension, so it would be here, the top inside dimension; bottom outside dimension; and then the straight vertical depth. So there are some things that we do with our pans that our competitors do not do—so product improvements, engineering that we do to make our pans the best in the world. One of the things especially on cupcakes and muffins is we round the corners of all the pans, where we can. That one doesn't have enough room to do it. But we round the corners on every pan that we can. What does a radius corner do for a pan? It increases the strength, and edges are where pans are going to get banged around. Historically, and my competitors, make roll pans, butter roll, hamburger and hotdog bun pans out of 22-guage aluminized steel, which is heavier than this. But what we did was we developed a process, a new tooling, to make it out of a lighter gauge of aluminized steel. So this is a 26-gauge aluminized steel versus the 22-gauge. But we use a different alloy. It's a high-carbon steel or high-tensile strength aluminized steel. It's what a lot of car companies make auto body frames out of. And the alloy is so strong, 30% stronger than the standard alloy, that it allows us to make the pan lighter, 30% lighter. So what this does for the customer is it allows them to save on their energy. It heats up faster, it cools faster, and it's also lighter on the operator. What causes sheet pans to warp? It's the heating up and cooling down of the aluminum. When aluminum heats up, it expands; and when it cools down, it contracts. And that constant expansion and contraction is what causes pans to warp. Okay? So by putting, by engineering this bend into the side walls, we increase the sidewall strength so much that this pan will not warp or bow. So hard-coat anodized pans are part of the manufacturing process of anodizing the aluminum that creates a porous surface, much like cast iron. If any of you have used cast iron pans, you have to oil them or season them before you can use them; otherwise your product is going to stick. But if you do season them, they will act like a non-stick, until you wash them and then you have to re-season them. Now when we sell a lot of these pans into primarily the pizza business—and they use a lot of oil in their operations, so they're used to seasoning them, so it's not a big deal. But many people are trying to get away from oil, so we developed a pre-seasoned line of BAKALON, and basically what this is it's the same hard-coat anodized pans there, but I've taken the same silicone glaze that's on your pans, and I've used that to fill in all the pores and all the nooks and crannies in the hard-coat anodize. So this pan now can come right out of the box, right into service, does not need to be seasoned; and then when it comes out of the ware washing system, it can go right back into service and does not need to be seasoned. I know one of the things I talked about before was this DuraShield coating, which I stock in the full and half-sized sheet pan. I can put it on any pan, which would be a custom pan. We do a ton of custom pan work—I just want you to know. We make all of our pans here in the U.S., as I said before. We also make all of our own tools and dyes. And we do a very large custom business.
Chicago Metallic creates optimal bakeware products! Watch this video to learn about the benefits of their aluminized steel makeup, glazes, pan construction and coatings. From cupcake pans to hamburger and hotdog roll pans, explore all their options!
Related Videos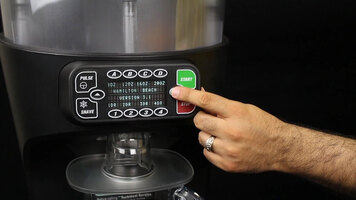 Hamilton Beach HBS1400 Revolution Ice Shaver: Programming Settings
Learn how to program your Hamilton Beach HBS1400 or HBS1200 Revolution ice shaver by watching this video! You can customize both blend time and ice profile to fit your needs.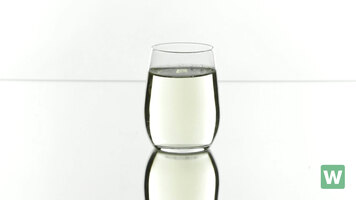 Libbey 6.25 oz. Stemless Wine Glass
This versatile Libbey stemless wine glass is equally suited for red and white wines, cocktails, desserts, and even votives! The sleek, modern stemless design makes for worry-free storage and cleaning with an attractive flair.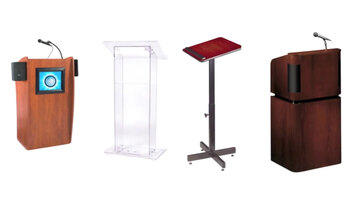 Oklahoma Sound AV Presentation
Learn about the exciting presentation possibilities with Oklahoma Sound's line of elegant audio / visual carts and lecterns!