The Robot Coupe CL50 food processor parsley kit is perfect for preparing parsley for your most popular dishes! Place parsley into one of the insert guides and trim off the leaves and stems that hang out of the guide. Place the sliding disc and the blade into your Robot Coupe food processor and lock it. Slide your insert of parsley into the top and slowly place pressure on it, and the perfectly chopped parsley will come out the dispensing tube and collect into your food pan. You can also do the same with onions and tomatoes. The menu possibilities are endless when you use this Robot Coupe food processor to prepare fresh vegetables and parsley!
Learn how to chop up lots of parsley, onions, and tomatoes in no time with the CL50 Gourmet food processor from Robot Coupe!
Products In This Video

Robot Coupe 28194 Parsley Kit
Related Videos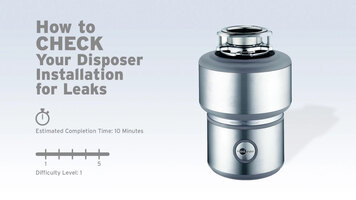 InSinkErator Garbage Disposals: How to Check for Leaks
After you install your InSinkErator disposer, it's important to check for any potential leaks. This video shows you how to check the mounting assembly, dishwasher inlet, and plumbing fittings for leaks.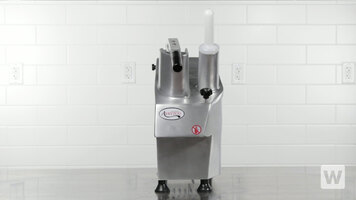 Avantco Continuous Feed Food Processor
At home in any commercial kitchen, learn about the features and benefits of the Avantco continuous feed food processor!
How To Replace the Pusher Block On Your Nemco Easy Chopper
Changing the pusher block assembly on your Nemco N55500-1 Easy Chopper Vegetable Dicer requires no special tools or skills. In this video, you will learn how to replace the pusher block quickly and easily.