Find the artist in you and invite creativity into your kitchen. The gourmet revolution is here, you can now create amazing designs using your imagination. Designed by a French pastry chef, spoon drops have become a must for professional cooks and fans of dramatic cooking. Zeroll Deco Spoon, the new spoon drops are to the dish, what the brush is to the canvas. You will exceed yourself in all your starters, main dishes or desserts. Your designs will make your presentation spark with creativity and enhance your guests experiences. All your salty or sweet preparations will become real works of art. Draw lines, wavy lines, swirls, roses, mix sauces, colors, the drop spoons offer unlimited creativity to enhance your dishes at first sight. It'll only take a couple of minutes to master the drop spoon like a grand chef. The Zeroll Deco Spoon is so simple and easy to use that you're going to love it. It ensures consistent performance and amazing results. Follow these professional tips for correct use of the spoons. As a first step, your sauces should look fluid, similar to pancake batter. Take a sample of sauce and scrape your spoon on the edge of the jar. Take special care not to do this, just hold your spoon vertically. The sauce will flow consistently and with precision. The spoons Zeroll Deco Spoon comes in pairs, each for a specific purpose. The bigger deeper spoon will allow you to pour large amounts of sauce. The small one will allow you to draw decorative details as if you were using a pencil. You can even write the names of your guests or a personalized message. It's so easy that even children can use it to make their own designs. For your desserts, you can use a light sauce made from yogurt, caramel or chocolate. You can easily overlap colors because the spoon drops slides smoothly over porcelain, slate, ceramic and glass. Your dishes become works of art in the blink of an eye. You can try making small dots and play with sizes and colors. Another tip from the chef, make a series of dots at different intervals and then draw a line like this. The effect is immediate, outstanding and what's more, it's good. The series of lines, point, and impressive wavy lines with blends of sauces will lighten up your meals for you and your guests. Zeroll Deco Spoon, the new spoon drops are to the dish what the brush is to the canvas. Zeroll Deco Spoon is the new essential tool for your kitchen.
Learn why the Zeroll Deco Spoon is the best in creating artistic, eye-catching presentations for your business's most popular dishes!
Products In This Video

Related Videos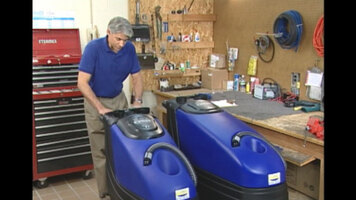 Features of the Pacific Z-Series Floor Scrubbers
The compact design and convenient features of the Pacific Z-Series Floor Scrubbers make each model easy to use and perfect for any business! Check out this video to see why and how Pacific floor scrubbers beat out the competition. How to Replace Your High Chair Crotch Strap
The crotch strap to a high chair is a must have for keeping toddlers safe at your restaurant. When these begin to wear out or fray, they become unsafe. Check out this video and see just how easy it is to replace your high chair crotch strap.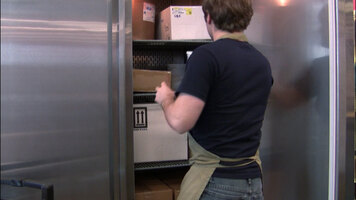 2 Door Avantco Reach In Freezer Review
Bring efficiency and dependability to your restaurant kitchen with the Avantco CFD 2 door reach-in freezer. This 46.5 cu. ft. freezer is packed with standard features for a lower price that will make daily activities in your kitchen easier.