The Avantco W50 electric food warmer is a fantastic small steamtable able to fit on any countertop. It's low cost, portability, and easy operation make it a great addition to any restaurant or snack bar. No wonder it's become one of Avantco's most popular equipment items. In this video, we'll go over the features of this unit, as well as the operation instructions, so you're able to get the most out of your Avantco food warmer! First, to go over the features: The Avantco W50 holds a standard full sized steamtable pan up to 4" deep, or any combination of fractional pans that are equal to full size. The hot water well is made from sturdy corrosion-resistant 20ga 18/8 stainless steel. Its light weight makes it easy to move around to where you need it, but don't ever move this when it's hot. This unit is only 14.5" wide and 22.5" deep so it will take up minimal countertop space. The Avantco W50 operates on 120 volt electric with a standard 3 prong plug, so you can use it most anywhere. The four foot cord and plug will allow additional flexibility. It meets ETL electrical standards for commercial operation in the US and Canada. Using the Avantco W50 is very easy. Here is how. First, put the unit on a flat stable surface. Make sure the cord and plug will not be across a walkway, because that would pose a hazard. Fill the tank with one gallon of water, and plug in the unit. Preheat the unit by placing an empty steam table pan on to cover the well, then turn the machine on high. Preheat for 30 minutes. When you are ready, turn the control knob down a quarter turn, then place your food in the well. When the unit is hot, make sure you use gloves, mitts, or potholders to protect your hands. Periodically check food temperature, making sure it remains above 135 degrees for food safety, and adjust the knob as necessary. From time to time, lift the food pan and check the water level. Add hot water as necessary. To clean, make sure the unit cools down completely, and then unplug and empty your warmer. Wipe out the interior with a clean, damp cloth. Do not use abrasives or scouring pads to clean this unit and do not immerse the unit in water. If you have any questions about this Avantco unit or any food service supplies, please use our Live Chat and speak to one of our friendly customer service team members!
Check out this video to learn about the convenient features of the Avantco W50 electric food warmer! Not only is this food warmer easy to operate and clean, but its low cost and portability make it the obvious choice for any restaurant or snack bar.
Related Videos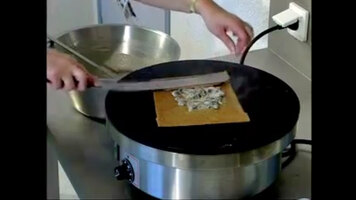 Krampouz Crepe Makers
Serve your guests a variety of breakfast, lunch, or dessert dishes with Krampouz's crepe makers! In just a few simple steps, you can begin making anything from tomato and sausage galettes to banana and chocolate crepes.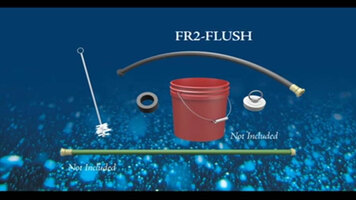 How To Clean A Hatco FR2 Rethermalizer and 3CS2 Sanitizing Sink Heater
This step-by-step video will take you through how to clear obstructions from the drain of your FR3 or 3CS2 sink as well as how to sanitize your unit! Check out this video to see just how easy it is.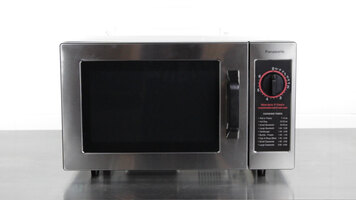 Commercial Microwaves
If you're looking for a commercial microwave for your foodservice establishment, check out this video and learn more today!