Hi, I'm Felix Basket, marketing manager at Cambro. I'll be discussing the features and benefits of the Versa non skid Camtray. Let's take a look at a key functionality of these trays--the non-skid surface. The surface of these trays provides a better grip than typical paper tray mats. A better grip means safer meal delivery. Here we have a non skid Camtray with our shoreline meal delivery items. As you can see, even with the tray top items empty, the grip of the tray is excellent.

The non skid trays can withstand surface temperatures up to 210 degrees Fahrenheit or 100 degrees Celcius. This makes them safe to use in heated carts. Also, these trays are dishwasher safe in high and low temperatures.

The non skid trays are available in three models and two sizes. The Versa Camtray in 14x18 and 15x20, the Versa Century Camtray in 14x18 and 15x20. The Century Camtray has ergonomic edges, allowing for more comfortable patient dining. And Versa dietary trays in 14x18 and 15x20. Dietary trays offer larger surface area and a lower profile which increases patient comfort.

Non skid Camtrays and dietary trays are offered in the following color combinations: black with pebble black surface, pearl gray with titan surface and ivory with sahara surface. Century Camtrays are available in pearl gray with titan and ivory with sahara. The colors of trays and mats coordinate with the Shoreline meal delivery system for an attractive meal presentation.

With Cambro's non skid Camtrays, healthcare foodservice operators will no longer need to throw away paper tray mats, saving tons of trash every year. And just as importantly, the cost savings are substantial. Find out your cost savings and waste reduction with our personalized savings calculator at www.cambro.com/savemoney. Thanks for watching. Visit us at www.cambro.com for product updates and information.
This video demonstrates all of the amazing benefits of the non-skid Camtrays and how it can save tons of trash every year with substantial cost savings!
Related Videos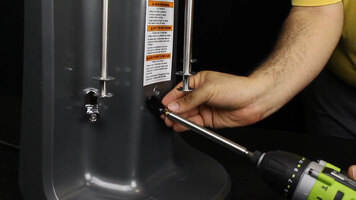 Hamilton Beach Drink Mixers: Removing the Cup Guide and Cup Rest
This short video shows you how to remove the cup guide and cup rest from your Hamilton Beach drink mixer. Check it out to learn more! Excalibur Dehydrators
The convenience and simplicity of dehydrating food is often overlooked. Discover some of the healthy and delicious snacks you can make in your Excalibur food dehydrator by checking out this short video!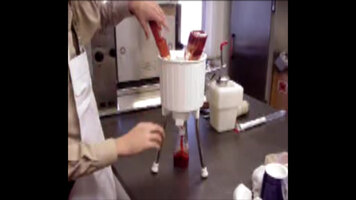 How to Use a Prince Castle Ketchup Saver
Check out this video to learn how to use the Prince Castle ketchup saver! This ketchup saver is great for consolidating contents of multiple containers into one to provide more space!