The Star QCS1 conveyor toaster is a great way to step up from a regular toaster to a high-powered and high-production conveyor toaster! With a 10 inch wide conveyor belt and a 1.5 inch opening slot size, this conveyor toaster will toast up to 350 slices of bread or bagel halves per hour! A conveyor speed dial makes it easy to precisely control browning. Cleaning your toaster is a breeze thanks to this removable crumb tray! This versatile conveyor toaster is great for toast, bagels and other specialty items! Be sure to check out the WEBstaurant Store's entire line of commercial conveyor toasters!
Learn how to use, control, and clean the Star QCS1 conveyor toaster!
Related Videos
Whip-It Soda Siphons
Whip-It soda siphons are perfect for all types of mixed drinks, as well as delicious Italian sodas and more. Check out this video to see how easy it is to set up and use your Whip-It soda siphon!
Avantco Meat Slicer Demonstration
For a high-quality meat slicer at an unbeatable price, pick up an Avantco meat slicer! It can cut thick or thin slices of choice meats at your deli, restaurant, or sandwich shop, and its aluminum construction ensures cleanup is a breeze.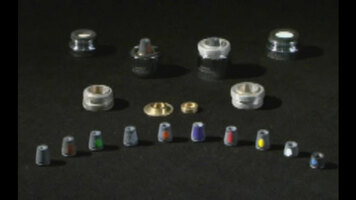 Save Water by Installing a Low Flow Pre Rinse Spray Valve
When you see two pre-rinse spray valves operating side by side like in this video, it's easy to visualize all the water you're wasting by not using a low flow model! This T&S low flow pre rinse spray valve will increase your water and cash flow.