Looking to save hundreds, or maybe even thousands of dollars a year on soda costs? Then fox's bag in a box soda and beverage syrups are just what you need. These 5 gallon boxes hold up to 640 7oz. servings and with their great low price, fox's sodas can save you thousands of dollars per year in your beverage costs. Use these 5 gallon bag in a box beverage syrups with your existing soda dispensing machines, which is an excellent value compared to national brands! Why does Fox's cost less? While branded product manufacturers spend millions of dollars on advertising, Fox manufactures and distributes directly to wholesalers who pass the discounts on to the end user. Fox syrups are interchangeable with Pepsi and Coke products. An adapter is needed to use this product with all Coke machines. Only the new Pepsi machines will need an adapter. These products are ideal for anyone who wants to save money and is not trying to drive beverage sales by "name brand only". Here is a quick video that shows you how easy it is to change your coke or pepsi dispensing machine into a fox's soda dispensing machine. And don't forget to check out our fox's bag in a box servings and savings calculator on our food service resources page.
Save money by converting your soda fountain to use Fox's bag in box drinks!
Related Videos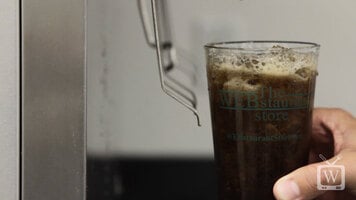 How to Replace a Bag in Box
Follow these easy steps to quickly swap out your bag in box drinks!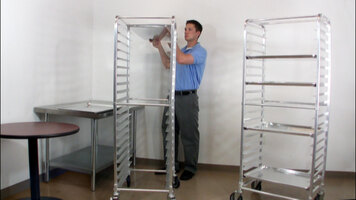 Assembly of a Regency Bun Pan Rack is Quick and Easy
Regency bun pan racks are as durable as welded models and, because they ship unassembled, they save you money on shipping! In this video we'll show you how easy it is to assemble one of these racks, which can hold up to 20 full size food pans.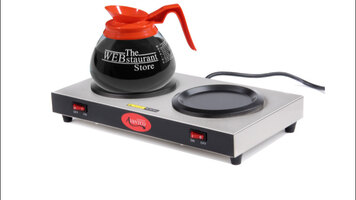 Avantco W52 Coffee Decanter Warmer
You can always have hot coffee ready for your customers with the Avantco W52 dual coffee decanter warmer! Its compact design and ability to be plugged into a standard wall outlet make it easy to use. It's even ETL and UL sanitation listed.