- Push the white button on bottom of dispenser
- Remove empty soap bag
- Add new soap bag
- Snap bag in
- Close dispenser
- Ready to use
Learn how to quickly and easily refill your Kutol soap dispenser!
Related Videos
Counter Mount Soap Dispenser
No more crawling on the floor or struggling with messy pumps to refill your counter-mounted soap dispenser! With the Kutol EZ foam counter mount soap dispenser, you get a sophisticated look and a rich, foam lather that customers will love.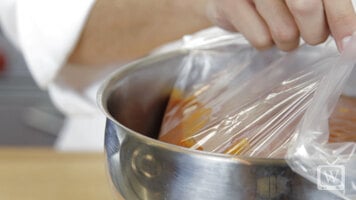 Nylon Pan Liner Overview
Nylon pan liners save you time and money in the kitchen. Plus, these liners are disposable; making for an easy clean up! Watch this video to learn more on these nylon pan liners and how they can help you out!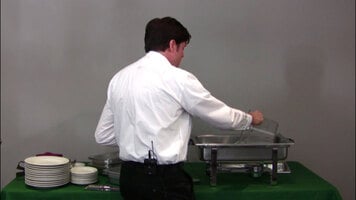 How To Use A Chafer
Watch as Steve demonstrates the proper way to use your chafer, from how much water you will need to when you should light the fuel. And remember, a chafer is only for keeping food warm, not for cooking it!